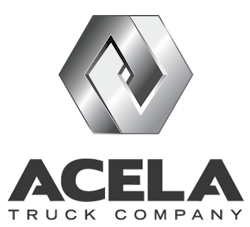 540 Business Hub Dr.
Belgrade, MT 59714
United States
Acela Truck Company manufacturers North America's most capable trucks. With 46-inch tires, 23-inches of ground clearance, waterproof starter, waterproof alternator and a proprietary 50-inch water fording capability, there is no other modern truck platform that can compete when it comes to reliable and safe operations in emergency situations. Monterra trucks can be used for virtually any disaster response such as tornadoes, hurricanes, blizzards, and earthquakes, easily traveling over or through large debris, sand and mud or double as brush/wildland fire engines, Urban Search cand Rescue (USAR) support vehicles, cargo haulers and SAR/SWAT team troop carriers, in any rural or urban environment. Monterras come standard with a bumper to bumper parts and labor warranty.
Request More Information
Fill out the form below to request more information about Acela Truck Company.
---