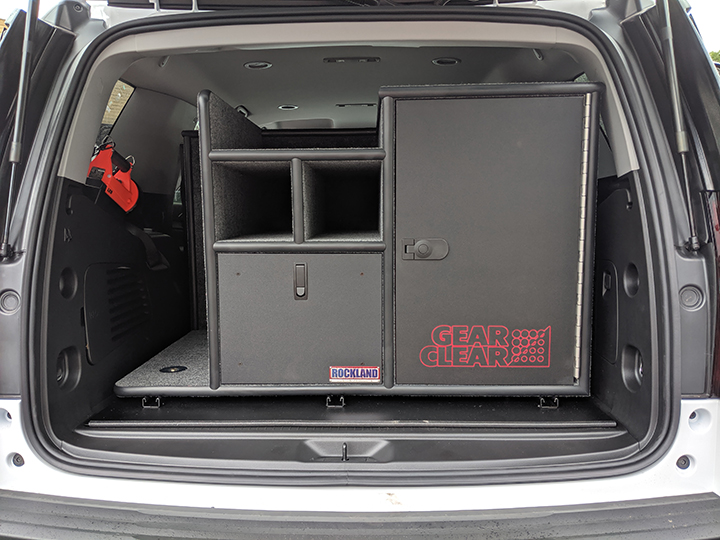 Every time you leave an emergency scene, your turnout gear retains numerous contaminated and hazardous materials that enter the body through ingestion, inhalation or absorption. The fully-patented Gear Clear Venting System actively and safely protects you and your passengers from the airborne contaminants and off-gassing emitted by your soiled turnout gear. Gear Clear addresses all of the main points within the NFPA 1851 standard regarding storage of gear.
Our Gear Clear Venting System actively and continuously pulls in fresh cabin air from inside the vehicle and forces contaminated air outside of the vehicle.
Gear Clear keeps your gear dry, well ventilated, and shields gear from direct sunlight.
Gear Clear can be sold as a stand-alone unit and installed into either the cargo space or passenger area of your vehicle or it can be incorporated into most cabinet designs.
Request More Information
Fill out the form below to request more information about Product of the Day: Gear Clear Venting System.
---