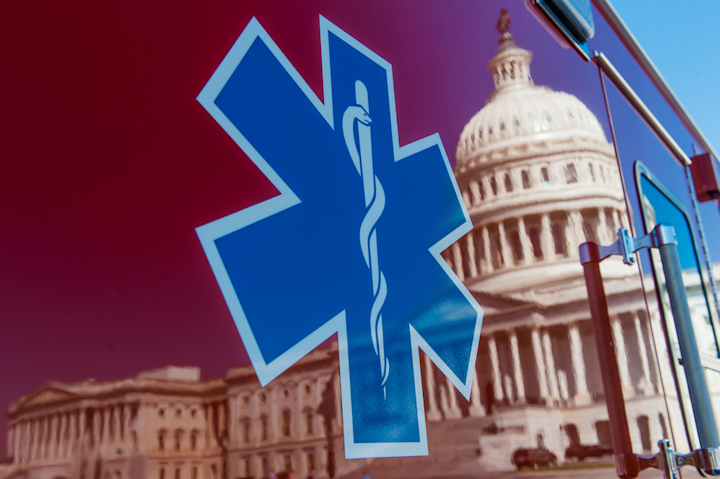 2019 EVT of the Year Announced
Firehouse is pleased to announce the top five winners of the 2019 Emergency Vehicle Technician (EVT) of the Year Award, which recognizes outstanding efforts to promote a high standard of excellence in quality and safety in emergency vehicles.
In first place is Brian Marek, fire mechanic, Muskegon, MI, Fire Department. Marek has 21 years' experience with emergency service vehicles and understands the importance of being a certified EVT technician. In fact, Marek has taken on the task of developing an EVT association in the state of Michigan. Marek is a Master EVT in Fire Apparatus, Ambulance Track and the ARFF Vehicle Track.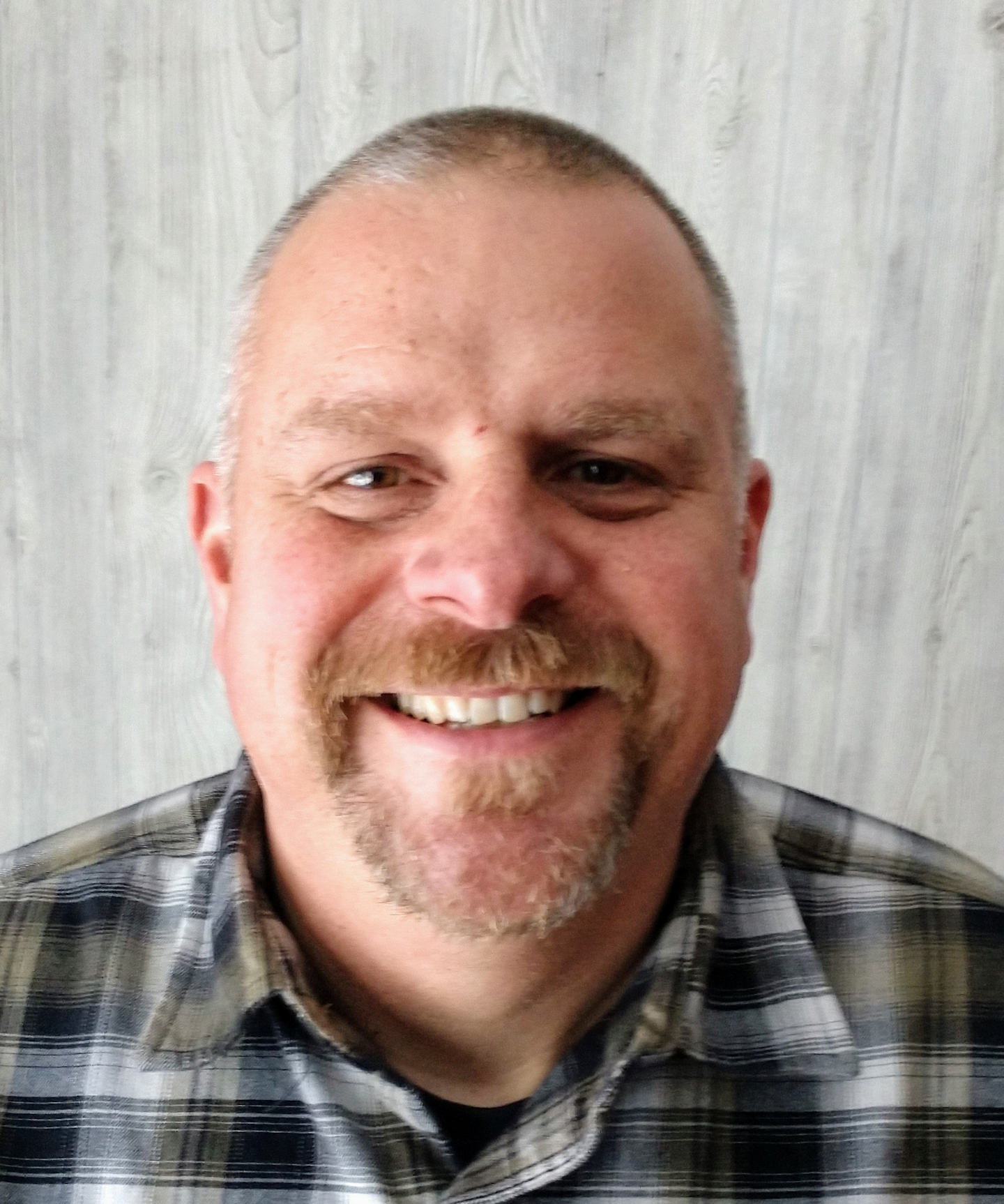 2019 EVT of the Year, Brian Marek
The letter nominating Marek stated, "Brian has been the leader and mentor to many techs from the state of Michigan who are seeking information on how to become a certified EVT tech.... His dedication to the fire repair industry is a shining example of what EVT is all about, dedication to the education and safety of fire apparatus."
Mike Shuster, fleet manager, West Pierce Fire & Rescue, University Place, WA, took home second place honors. Shuster was recognized as a "key and integral part" of West Pierce's preventative care, scheduled maintenance, emergency repair and workplace scheduling of fleet maintenance programs. After years of training and classroom instruction, Shuster has his Master Level EVT in Tech Ambulance and Management 1 & 2, as well as Advance Level Special Services.
In third place is Eldon D. Johnson, senior lead EVT emergency equipment mechanic, City of Vancouver, WA, Emergency Equipment Services Fire Shop/Public Works. He has worked with the city for 27 years and was recognized for mentoring and teaching other EVTs in several areas of expertise, including mechanical, electrical and hydraulics. Johnson is EVT-certified as Master Level 3.
Dave Meagher, fleet maintenance officer, Jackson Hole, WY, Fire/EMS is the fourth-place honoree. He is the sole technician for the department's 45 vehicles. Meagher has a long list of EVT certifications and is well-known for his belief that fire apparatus often fail due to poor tire maintenance. Consequently, he instituted "Tire Tuesdays," where crews pay special attention to tire pressure, sidewalls inspection and tire wear patterns.
Fifth place is Thomas Bruno, fleet mechanic, Pinellas Suncoast Fire & Rescue District, Indian Rocks Beach, FL. As the district's only mechanic, Bruno is on-call 24/7 for the myriad issues that arise on the department's fire apparatus, boat or staff vehicles and always is willing to resolve any challenge thrown his way. Also cited was Bruno's network of connections outside of the organization, which is invaluable to serving the public. "To say Tom keeps our fire department running is a very literal statement," read his nomination. "In addition to his mechanical skills and abilities, he is a great teacher."
The 2019 EVT of the Year Award is sponsored by Spartan and co-presented by Firehouse and the Fire Department Safety Officers Association (FDSOA). The award will be presented to Marek on Jan. 13, 2020, during the FDSOA's Fire Apparatus, Safety and Maintenance Conference, in Scottsdale, AZ.
For more information, visit fdsoa.org.
—Janet Wilmoth, Special Projects Director
NVFC Recruitment and Retention Conference
The National Volunteer Fire Council (NVFC)'s inaugural NVFC Recruitment and Retention (R&R) Experience will take place Sept. 25–26, 2020, in Cleveland, OH. This interactive educational and networking conference builds on the success of the health- and safety-focused NVFC Training Summit series.
The new R&R-focused event will be an opportunity for fire and EMS personnel from across the country to participate in valuable classroom training as well as exchange ideas and best practices with their peers regarding recruiting and retaining fire service volunteers. The conference is open to all first responders nationwide but will be targeted toward department leadership and recruitment officers.
The R&R Experience will be held at the historic Hyatt Regency Cleveland at The Arcade. A discounted room rate will be available to attendees.
For more information, visit nvfc.org.
Fire Service-Based EMS Award
Fire departments across the country are developing new and innovative approaches to delivering emergency medical care. Both the Congressional Fire Services Institute (CFSI) and Masimo want to recognize these departments and share their innovations with other departments that seek new solutions for delivering emergency medical services in their own communities.
To that end, CFSI is accepting applications for the CFSI/Masimo Excellence in Fire Service-Based EMS Award. The award recognizes fire departments in career and volunteer/combination categories for implementing innovations in emergency medical services.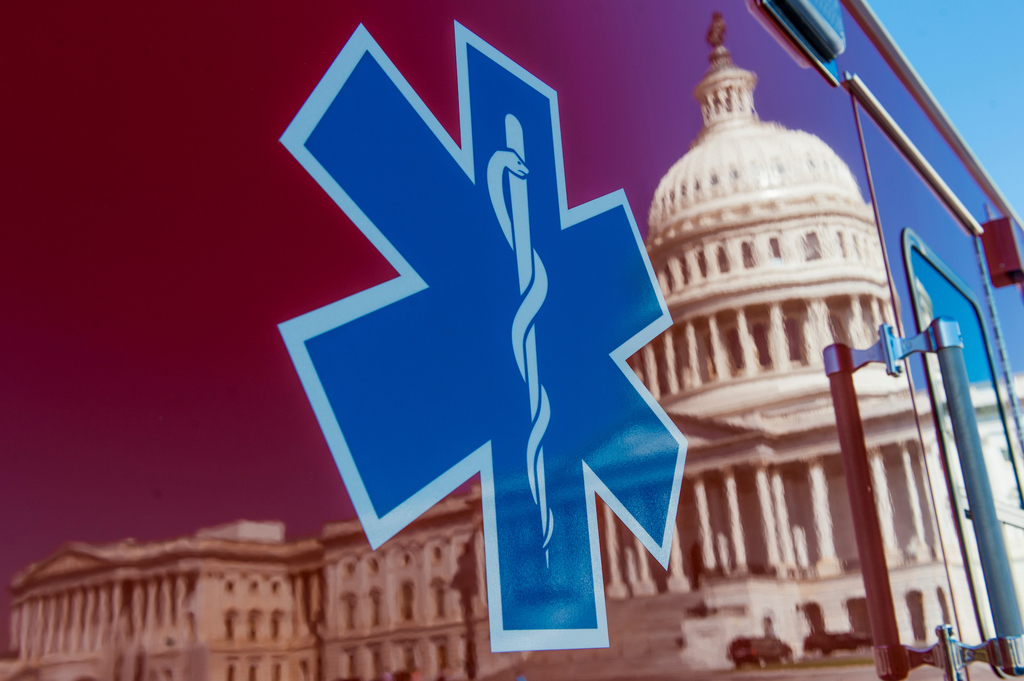 CFSI is accepting applications for the CFSI/Masimo Excellence in Fire Service-Based EMS Award.
CFSI and Masimo will honor the recipients at the annual National Fire and Emergency Services Dinner on April 30 in Washington, DC. Approximately 1,500 fire and emergency services officials across the nation are expected to attend the annual program that pays tribute to the 1 million men and women of the country's fire and emergency services. In addition, CFSI and Masimo will conduct separate presentations for the recipients in their respective communities to recognize all individuals and organizations that contributed to the success of the programs.
This is a department award—individuals are not eligible. The deadline for applying is Jan. 17, 2020.
For more information, visit cfsi.org.
Line-of-Duty Deaths
3 U.S. firefighters recently died in the line of duty. Two deaths were health related, and one firefighter was killed during fireground operations. This edition of Firehouse is dedicated to these firefighters.
CHIEF JOHN SING, 67, of Boys Town, NE, Fire & Rescue, died on Nov. 11. Sing responded to an EMS call at approximately 2 a.m. When he returned to the station, he collapsed and was taken immediately to the hospital, where he passed away from an apparent heart attack.
LT. JASON MENARD, 39, of the Worcester, MA, Fire Department, died on Nov. 13. Menard and his crew responded to a multi-residential structure fire, with heavy smoke coming from the building. The fire grew to four alarms, and, at one point, firefighters issued a mayday call from the third floor. Menard and other firefighters became trapped by heavy fire conditions. He helped two firefighters escape the blaze, but the fire quickly worsened, and Menard was unable to flee and succumbed to his injuries.
CHIEF DARRYL ROLLINS, 42, of the North Amityville, NY, Volunteer Fire Company, died on Nov. 20. Rollins responded to a possible residential fire at 7 p.m. on Nov. 19. He returned home and was found unresponsive early the next morning. He was taken immediately to the hospital, where he passed away from a cardiac arrest.