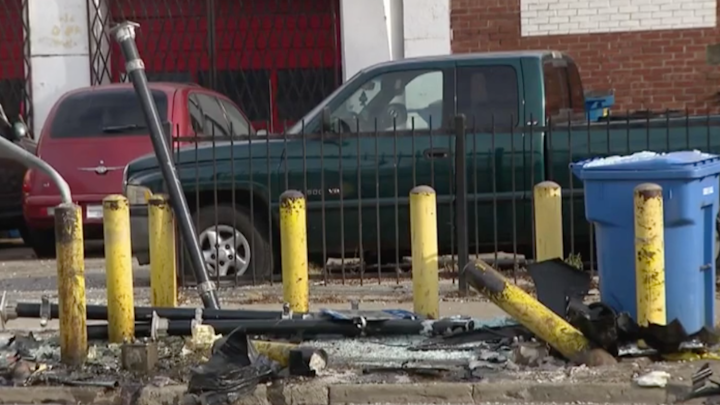 WBBM-TV Screen Shot
One woman was critically injured and four firefighters were treated for injuries suffered Sunday morning on the city's South Side in a crash that was apparently the result of faulty breaks on the fire engine, police said.
About 7 a.m. a fire engine was headed north on South King Drive at East 75th Street in Chatham with its emergency lights on, according to a social media post from the Fire Department.
Officer Jose Jara, a spokesman for Chicago police, said in an email the fire engine struck a vehicle headed east on East 75th Street, "due to the engine's braking system not working properly."
The female driver of the other vehicle was taken to the University of Chicago Hospital in critical condition, authorities said. Fire officials said four firefighters also were injured.
Hours after the crash, three of the four firefighters had been treated and released. The fourth firefighter also was expected to be released later Sunday.
Although fire officials said the engine had its "emergency lights activated" when it hit the vehicle, details about whether it was responding to an emergency call, or where, were not immediately available.
It also wasn't clear what was wrong with the engine's brakes. Police said the crash remains under investigation.
———
©2019 the Chicago Tribune
Visit the Chicago Tribune at www.chicagotribune.com
Distributed by Tribune Content Agency, LLC.