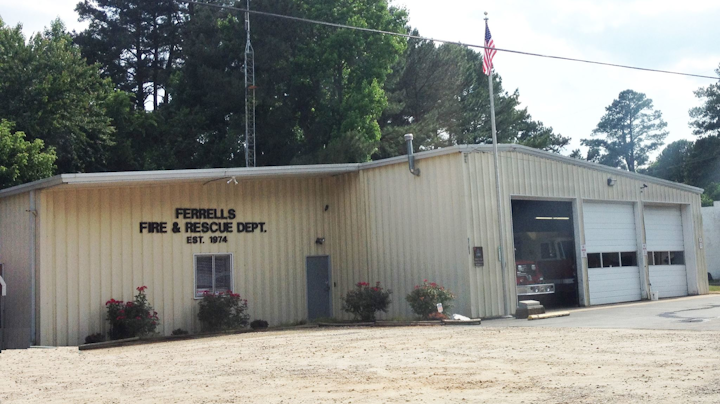 Ferrells, NC, Fire Rescue
Two North Carolina volunteer firefighters were injured when their apparatus overturned after hitting a ditch Sunday.
The accident happened along Highway 97 in Nash County just after 10:15 a.m. as Ferrells firefighters were heading to a call about an electrical investigation, WNCN-TV reports. According to the North Carolina State Highway Patrol, the apparatus driver over-corrected after running off the road and then hit a ditch, which overturned the vehicle.
Nash County EMS responded to the crash, and the injured firefighters were taken to the hospital. They were later released, and the crash is under investigation.