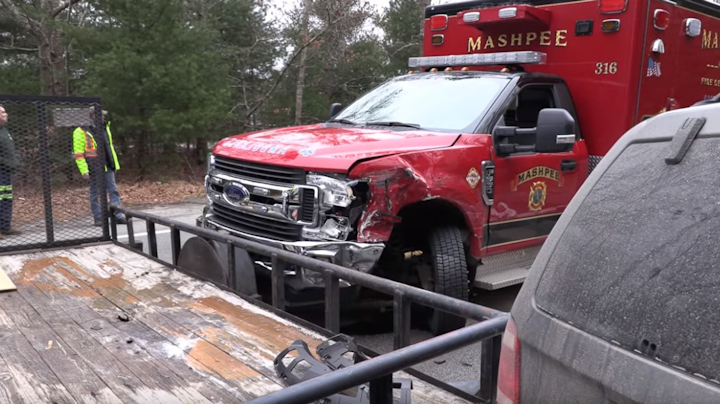 Hyannis, MA, News Screen Shot
A Massachusetts ambulance taking an 87-year-old man to the hospital was involved in a multi-vehicle crash Monday that injured several people, including three firefighters. The original patient in the ambulance also was hospitalized.
The accident happened just after 10 a.m. in Osterville after a vehicle was trying to turn left onto Falmouth Road, according to the Barnstable Police Department. That's when it struck a Mashpee Fire Department ambulance, sending the ambulance into three other vehicles.
Three firefighters were taken to Falmouth Hospital, and their injuries weren't considered life-threatening, WBZ-AM reports. At least two other people who were in the other vehicles also suffered non life-threatening injuries and were taken to Cape Cod Hospital, where the ambulance's original patient had been heading because of cardiac issues, the radio station added.
The driver of the vehicle that initially struck the ambulance—which had its lights and siren on—was cited in the crash, and the incident is under investigation by the Barnstable County Sheriff's Office, police added.