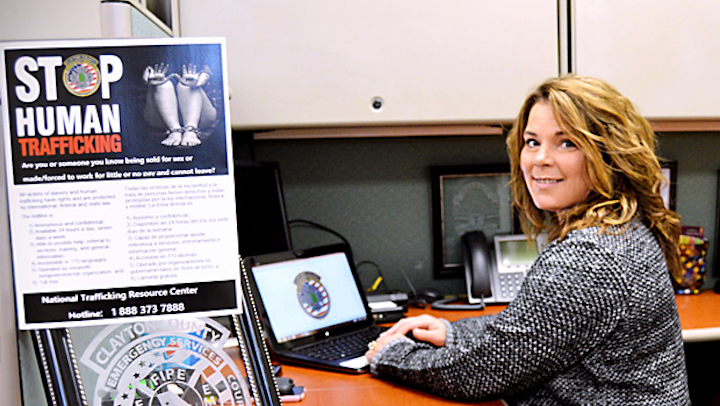 Columbia Southern University
ORANGE BEACH, AL — After more than two decades, Joanne Southerland of Griffin, GA, will now get to accomplish a lifelong goal.
Through her recently awarded Hero Behind the Hero Scholarship, the emergency communications officer with Clayton County Fire & Emergency Services will now be able to complete her bachelor's degree in criminal justice administration at Columbia Southern University (CSU).
"I graduated from high school 25 years ago and I always wanted to go to college, but working full time and part time jobs never left enough time for me to pursue my degree," said Southerland, who is a mother of three college students. "I am now excited at the possibility of continuing my education to obtain a master's in public administration."
The CSU scholarship recognizes the sacrifices made by the family members of America's military men and women, and public safety personnel (firefighters, law enforcement officers, EMTs and dispatchers). Throughout the year, scholarships are awarded to the spouses or children of National Guard or active-duty military members or to the spouses or children of public safety personnel.
Southerland, whose husband Shawn is employed by the Clayton County Sheriff's Office, has worked for the past 13 years fighting human trafficking and raising awareness among first-responders and the public. She has worked on more than 1,000 child exploitation cases at the local, state and federal level in 13 years.
"Twenty-three years ago I chose public service as my lifelong career. I always knew I would spend my life making a difference in the lives of others," she said.
About Columbia Southern University
In 2018, Columbia Southern University celebrated its 25th anniversary. As a pioneer in online education, CSU was established in 1993 to provide an alternative to the traditional university experience. CSU offers online associate, bachelor's, master's and doctoral degrees such as business administration, criminal justice, fire administration and occupational safety and health.
Visit ColumbiaSouthern.edu or call (877) 347-6050 to learn more.