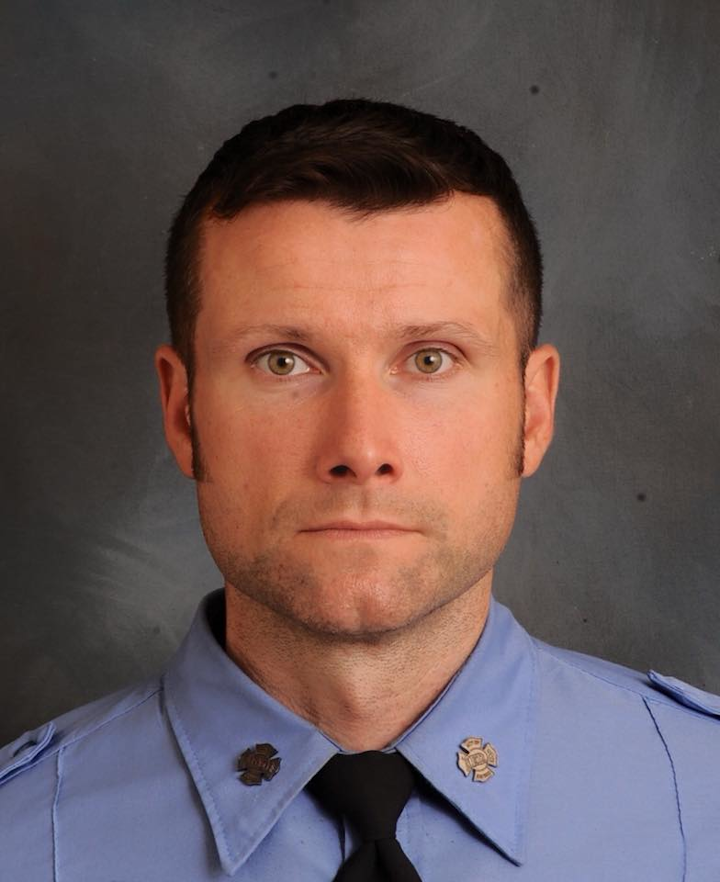 FDNY
FDNY Commissioner Daniel Nigro and New York City Mayor Bill de Blasio have announced a posthumous promotion for Michael Davidson after the firefighter was killed in the line of duty last week near a movie set.
Davidson, a 15-year veteran of the department who was with Engine Company 69, was promoted to lieutenant after being killed in a fifth-alarm fire in Harlem early Friday. The fire broke out in a building near a set where actor-director Edward Norton had been filming scenes for an upcoming movie.
Davidson had passed the lieutenant's exam in 2015 and was on the list for promotion to the rank.
"Lieutenant Davidson was a natural-born leader and dedicated member of the FDNY who died fighting and serving our city," Nigro said in a joint statement with de Blasio. "He had all the qualities of an officer and more—his promotion is well-deserved."
Lt. Davidson, who lived in Floral Park on Long Island, is survived by his wife Eileen and four young children. He is also the son of retired firefighter Robert Davidson, who served the FDNY for 26 years, and the brother of firefighter Eric Davidson, an 11-year veteran with Engine Company 88 in the Bronx.
"Our city lost a hero and we honor the sacrifice of one of New York City's bravest—his death is a heartbreaking tragedy and 8.5 million New Yorkers are in solidarity with his family," de Blasio said. "His steadfast dedication to this city will not be forgotten and continues with his deserved promotion to Lieutenant in the FDNY."