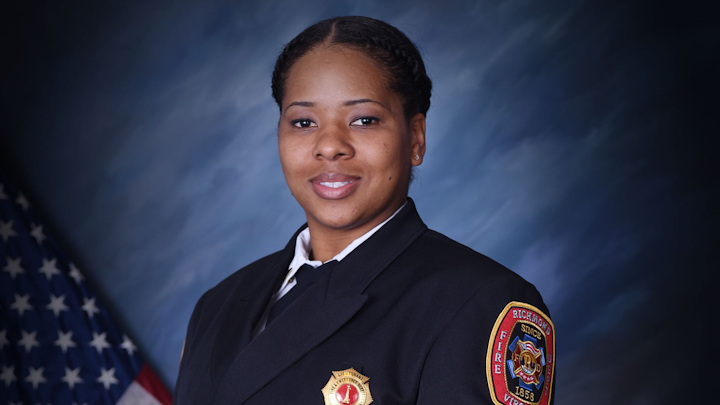 Richmond Department of Fire and Emergency Services
A Richmond Department Fire and Emergency Services lieutent and mother of three was fatally wounded Thanksgiving night in Hopewell.
Police were called to the scene around 11:40 p.m. where a person was shot and an SUV was seen leaving the area at "a high rate of speed."
"Upon arrival, officers along with Emergency Medical Services located a single adult female victim who had sustained serious gunshot related injuries," Hopewell Police Lt. Michael Langford told local televsion WTVR.com.
Ashley Berry, 33, was taken to John Randolph Medical Center and then transferred to VCU Medical Center where she died.
Berry was assigned to the fire marshal's office earlier this year.
"Berry was a valued member of our Fire Department family and the community as she served proudly since January 29, 2011," the department shared in a post on Facebook. "She leaves behind three children, please keep LT Berry's family in your thoughts and prayers during this difficult time. She will be missed but never forgotten."
"We are at a loss for words. Another one of our young members taken too soon," IAFF Local 995 posted on Twitter. "Sister Berry was an E Board member of Local 995. She cared about the job and tried to do it the right way. She was a single mother of three and loved them unconditionally. Prayers please."
Police urged anyone with information to come forward to help investigators.