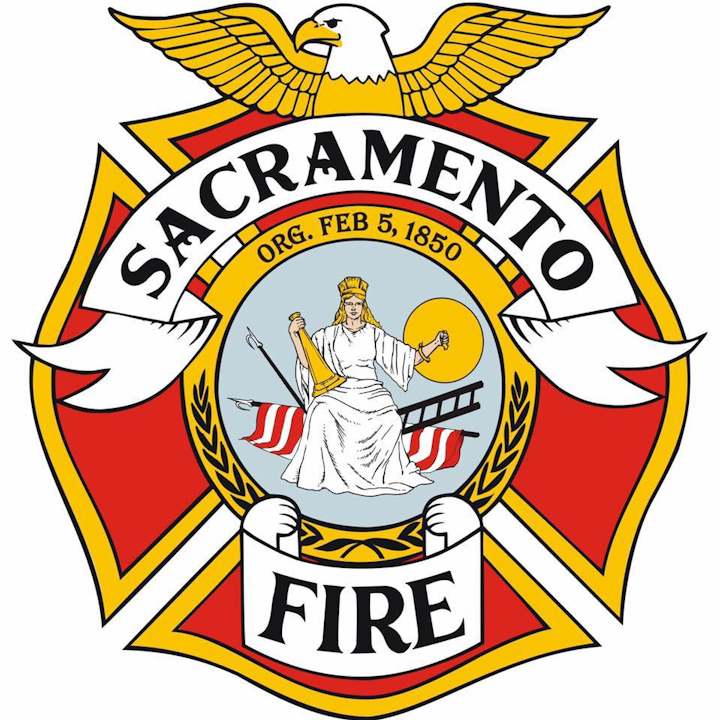 Sacramento, CA, Fire Department
As the city of Sacramento braces for skyrocketing pension obligations in the coming years, the City Council on Tuesday approved a new contract for firefighters that includes 10 percent raises and a $10,000 incentive to buy a home in the city.
The contract, which would expire in December 2020, includes retroactive 5 percent across-the-board raises for last year, and another 5 percent this year for its 633 members, including firefighters, fire battalion chiefs, fire captains and fire engineers, according to a city staff report.
The union representing firefighters, Sacramento Area Firefighters Local 522, declined comment on the proposed contract.
In the firefighters' four-year contract signed in 2015, front-line firefighters received cumulative raises of 12 percent, while higher-ranking fire personnel and investigators got smaller raises. Prior to 2015, fire employees had not had significant raises for six years.
Firefighters have been increasingly overworked as the city's homeless population has risen, frequently responding to medical calls and fire calls along the Sacramento River encampments, union officials have previously said.
Eight of the top 10 highest-paid employees in 2018 were in the Fire Department, when overtime, bonuses and cash payouts for unused days off were factored in, according to state data. One fire battalion chief's total wages hit $321,745 in 2018 – more than City Manager Howard Chan.
Firefighter salary perk
Starting next year, firefighters will get an additional perk—$10,000 if they buy a home in the city.
"Living here creates an awareness and appreciation of the city and establishes a connection that translates into strong service because employees essentially are customers themselves," city spokesman Tim Swanson said.
Having firefighters buy homes in the city also helps with retention, and it's a benefit for first responders to live here in case of a large-scale emergency such as a flood, Swanson said.
The incentives may not be widely used, though.
Since a $5,000 incentive was offered for police officers in 2017, just two employees have taken advantage of it, Swanson said.
That incentive for police will double to $10,000 after the council Tuesday approved a new $22 million contract with the Sacramento Police Officers Association covering 842 police employees.
The association did not immediately return a call seeking comment.
It's unclear if any other California city offers a residency incentive for firefighters.
The city of San Diego offers police officers between $10,000 and $50,000 in the form of a five-year zero percent interest down payment assistance loan if they meet certain requirements.
Steve Crouch, director of public employees for the city's largest union, Stationary Engineers Local 39, said the residency incentives should be expanded to all employees.
"Why not offer it to the people who work in solid waste, animal care, and the streets division?" Crouch said. "If you're going to offer a benefit like that, it should be offered to everyone."
Skyrocketing Sacramento pensions
City pension costs are about to rise sharply. The city paid about $79 million in pensions last fiscal year, which ended June 30. It's projected to rise each year, reaching about $131 million in the fiscal year that ends June 30, 2025, with over half of that going to police and fire retirees. That calculation, released by city officials in the spring, did not factor into the costs of the new union contracts.
City budget forecast projections show the city could have a deficit of between $25 million to $32 million starting in fiscal year 2021-22, after the new contracts with public employee unions are factored in, Swanson said. However, those figures could change after the mid-year budget report next month and do not include potential new revenue or cost savings a consultant firm is currently looking for.
Craig Powell of local government watchdog group Eye on Sacramento, a frequent critic of city spending, said city staff should have released a public report analyzing the contract's impacts on the budget in more detail prior to the council vote. The contracts' effects on future budget deficits was not included in a 929-page public staff report released last week.
"They have no plan to address exploding pension costs," Powell said. "This is akin to a homeowner putting in a new swimming pool in the backyard when the projections show they're not going to make their mortgage payments next year."
Powell has long been pressing for the city to stop requiring ambulance drivers be "dual qualified" as both paramedics and firefighters, and stop sending both an ambulance and a firetruck to every medical call.
Mayor Darrell Steinberg voted in favor of the contracts.
"These are fair contracts," he said in a statement Monday. "We have to do our very best to balance doing right by our public servants and having the ability to invest in other important city and neighborhood priorities. Going forward, we are going to have a real discussion in 2020 about how we can afford both by finding more cost effective ways to run the city."
Although city forecasts look bleak, Steinberg has said he believes revenue will grow much higher than projections show once the city invests its Measure U sales tax dollars into helping new minority-owned businesses open, building affordable housing and other projects to help disadvantaged communities.
The contract will also save the city money by eliminating city-paid retiree healthcare for new employees hired after Jan. 1.
All the other unions gave that up previously, Swanson said.
The change to retiree healthcare payments will save $3.5 million this fiscal year, which ends June 30, Swanson said. By fiscal year 2044-45, it will have reduced unfunded liability by $22 million.
The council also approved contracts for the police officers; the Plumbers and Pipefitters, Local 447; Stationary Engineers, Local 39; and the International Association of Machinists and Aerospace Workers.
———
©2019 The Sacramento Bee (Sacramento, Calif.)
Visit The Sacramento Bee (Sacramento, Calif.) at www.sacbee.com
Distributed by Tribune Content Agency, LLC.