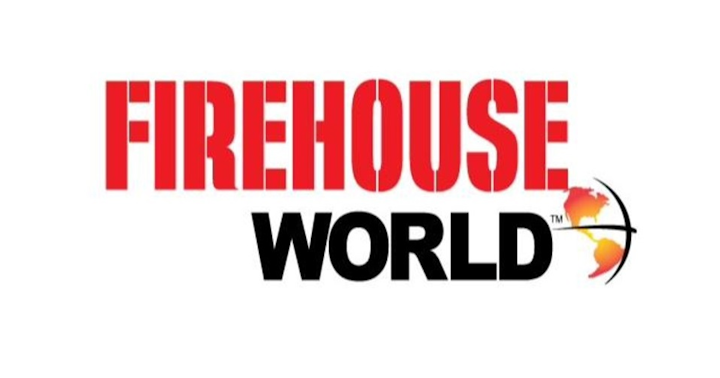 New Classes Added for Firehouse World 2020
Firehouse World debuts in Las Vegas in February and features a number of new programs, including: "The Pillars of the Fireground: Search & Extinguishment" with Sean Gray and Kevin Lewis, "Building Construction for the Fire Service" with Steve Reno, "Paradise Lost: Life on The Fire Line with Oregon Strike Team 17" with Jason Bolen, "Decisions Under Fire" with Ron Smith and "Lessons Learned: Jackson Memorial Middle School Shooting," with Kai Rieger.
Don't miss out on popular presenters, including Curt Isakson, Steve Prziborowski, Jesse Quinalty, Curt Varone and many others.
Firehouse World 2020, which will be  held at the Las Vegas Convention Center Feb. 24–27, also welcomes the return of hands-on training and will offer several new in-depth workshops featuring a multi-presenter format all offered on Feb. 27.
Visit FirehouseWorld.com for the latest list of classes and to register.


Correction
In the November 2019 issue of Firehouse Magazine, in the "Firehouse 2019 Station Design Awards," G2 Solutions Group should have been listed as the Architect of Record among those that were involved in the design of the Gold Award winner for Training Facilities, the Round Rock Public Safety Training Center in Round Rock, TX.
In the same issue, the Mount Horeb, WI, Fire Department, should have been included as a "Notable" entry in the Mixed-Use Facility section. The correction version of the Station Design Awards can be found here..
We regret the errors.
Line-of-Duty Deaths
12 U.S. firefighters recently died in the line of duty. Five deaths were health-related, four firefighters were struck by vehicles, two firefighters died in motor vehicle accidents and one was killed during fireground operations in a wildland fire. This edition of Firehouse is dedicated to these firefighters.
FIREFIGHTER-PARAMEDIC SCOTT R. NEUMANN, 52, of Martin County, FL, Fire Rescue, died on Sept. 26. After returning home from his shift at Station 16, in which he participated in physical fitness training, Neumann passed away from a medical incident that hasn't yet been determined.
FIREFIGHTER DALE JAYNES, 72, of the Burdett, NY, Fire Department, died on Oct. 1. On Sept. 16, Jaynes was working with his crew at a residential structure fire when he suffered a medical emergency. He was immediately taken to the hospital, where he passed away a couple of weeks later.
ASSISTANT CHIEF CHRISTIAN DEAN JOHNSON, 55, of the Okanogan, WA, Volunteer Fire Department/Okanogan County Fire District 3, died on Oct. 2. On Sept. 1, Johnson responded to the Spring Coulee wildland fire. He and another firefighter were in a brush truck on the north end of the fire when the flames overtook them. The firefighter with Johnson was able to outrun the fire, but Johnson was unable to escape. The other firefighter came back to treat him and called for help. Johnson was airlifted to the Harborview Medical Center in Seattle, WA, where he later died from the burn injuries that he sustained in the fire.
CAPT. PAUL ROTONDARO, 36, of CAL FIRE, Merced County, CA, Fire Department, died on Oct. 2. While on duty, Rotondaro left the Merced County fire station to go to the Usona fire station. Driving a Ford Ranger, Rotondaro was hit by another truck, causing his truck to leave the road and catch fire, killing him instantly.
FIRE ENGINEER PAUL QUATTLEBAUM, 46, of the Lexington County, SC, Fire Service, died on Oct. 4. Quattlebaum was dispatched to a medical call. While headed to the call, he and his partner saw a vehicle accident in the 5200 block of Fairview Road and stopped to help. While checking on those who were involved, Quattlebaum was struck by a semi-truck. EMS treated him at the scene and then transported him to a nearby hospital, where he passed away.
FIREFIGHTER GREG GARZA, 49, of the San Antonio Fire Department, died on Oct. 15. Garza responded to an electrical incident at a Comfort Suites hotel. He returned to the apparatus to retrieve some equipment and was attempting to exit the fire apparatus when he tripped getting out of the truck and was hit by an oncoming vehicle. He went into traumatic arrest and was transported to the local hospital, where he passed away.
FIREFIGHTER STEVEN HENDERSON, 60, of the Louise, TX, Volunteer Fire Department, died on Oct. 12. On Oct. 7, Henderson and another firefighter were returning from a fire call in a tanker truck when they stopped alongside the road to inspect the front tires. While outside the vehicle, another firefighter who was returning from the scene and was driving his personal pick-up truck, hit both Henderson and the other firefighter. Henderson was immediately transported by LifeFlight to the Memorial Hermann-Texas Medical Center, in Houston, where he later succumbed to the injuries that he sustained in the accident. The other firefighter who was struck received non-life-threatening injuries and was released from OakBend Medical Center in Richmond, TX.
FIREFIGHTER ROBERT BUSH, 49, of the Homer, NY, Fire Department, died on Oct. 19. Bush fell ill during fire department training. Other fire department members immediately provided medical assistance and then transported him to a local hospital. Despite revival efforts, Bush passed away at the hospital. The nature and cause of the fatal injury still are to be determined.
FIREFIGHTER MICHAEL JOHNSTON, 45, of the Equality, AL, Volunteer Fire Department, died on Oct. 18. Johnston was driving a water tender when it overturned while responding to a brush fire. He was ejected from the truck in the single-vehicle accident and was pronounced deceased at the scene from the injuries that he sustained.
FIREFIGHTER ALEX GRAHAM, 48, of the DC Fire and EMS, died on Oct. 27. Graham was conducting pump testing at the DC Fire and EMS Training Academy when he suffered a medical emergency. He immediately was taken to the hospital, where he passed away three days later from an aortic dissection.
FIREFIGHTER BRIAN SERDYNSKI, 38, of the Union Grove-Yorkville, WI, Fire Department, died on Nov. 2.  Serdynski suffered a heart attack while at the scene of a motor vehicle accident on Oct. 19. He was transported to a hospital where he was treated and then released two days later. In the very early morning hours on Nov. 2, Serdynski was having difficulty breathing. First responders from Union Grove-Yorkville and Kansasville fire departments responded to his home and immediately administered medical care. Despite their efforts, Serdynski was pronounced deceased at his home.
ASSISTANT DISTRICT CHIEF DWAIN S. BRADSHAW, 41, of Escambia County, FL, Fire Rescue, died on Nov. 6. Bradshaw responded to a fatal motorcycle accident and while on scene, was struck by an 18-wheeler log truck. He immediately was airlifted to the Ascension Sacred Heart Hospital in Pensacola, where he passed away.