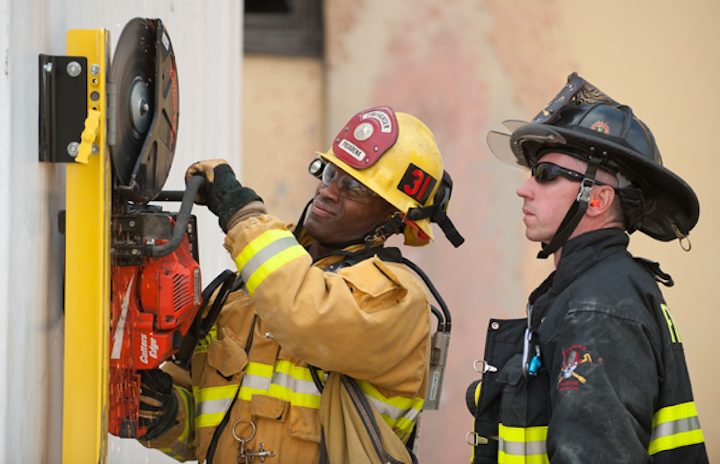 Glen E. Ellman/Firehouse
SAN DIEGO – Buzzing chainsaws, clattering generators, banging rams, smoke-permeated air – HOT training at Firehouse World is underway.
Firefighters from around the country turned out Sunday to learn and practice the latest techniques under the leadership from veterans.
The training in extrication, forcible entry, search and rescue, and hoseline advancement continues Monday as part of the pre-conference offerings at Firehouse World. In addition, several classroom sessions also are available.
"There are many new and exciting courses being offered this year, the 10th anniversary of the event," said Harvey Eisner, show director and editor of Firehouse Magazine.
One of those taking advantage of the training Sunday was Kyla Staggs, a volunteer with Helmet Peak Vol. Fire Dept. in Arizona.
"It's been very interesting and challenging. In one scenario, we had to make entry, find a victim and get him out," she said.
Although there are other firefighters from her department participating, they decided not to stay together for the training. She said it's good to be part of another team.
"We want to see and learn how others do things. When we're in there, we work as a team to get the job done."
During one evolution, she and the others found there was no egress, and they had to figure another way out.
"For us, a slow department, we're learning and practicing skills we don't use that often. But, we have to know them."