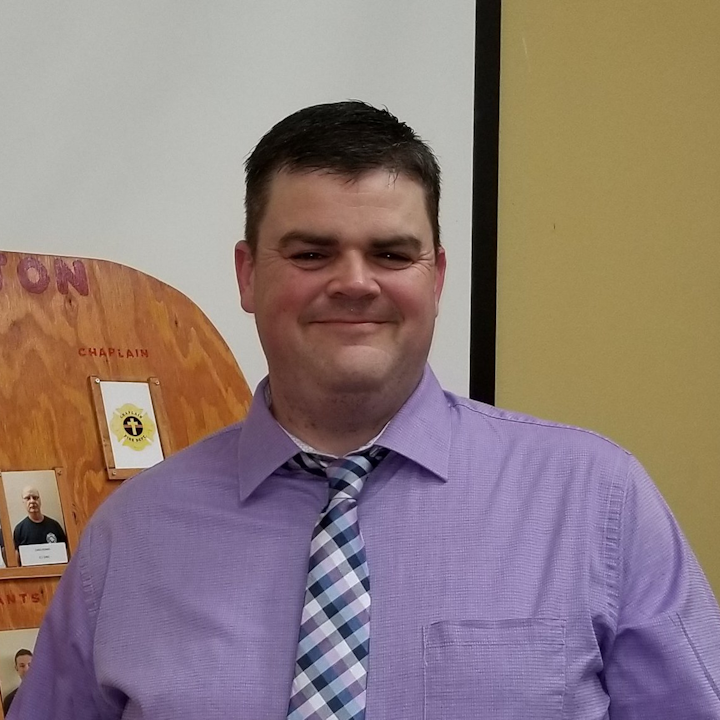 Warrenton, OR, Fire Department
WARRENTON, OR—Brian Alsbury, an assistant fire chief with the Warrenton Fire Department, is the city's new fire chief.
Alsbury replaces Tim Demers, who led the department since 2013 but resigned in October as the city faced a state investigation over unsafe firefighting practices.
"We are excited to welcome Chief Alsbury to our leadership team," City Manager Linda Engbretson said in a news release.
Alsbury, 40, has been a volunteer with the fire department since 2007. He started out in college as a volunteer with the Astoria Fire Department. After starting a family and buying a house in Warrenton, Alsbury thought his firefighting days were over.
"One day, just shortly after we moved in, I was headed to work and the fire truck drove past my house. And they were going to pick a kid up to take him to school. He had won a coloring contest. And I saw it and was like, '... I've got to be involved still.' I missed this. This is what I need to do."
He met with Ted Ames, the Warrenton fire chief at the time, and applied to be a volunteer. Now Alsbury, who works for the city's Public Works Department, will take over Dec. 23 for Ames, who came out of retirement to fill in after Demers' resignation.
"I had some good push from the outside, and I thought to myself, 'You know, this is something that I really do want,'" Alsbury said. "Something I've wanted, but didn't think the time was best for me."
Alsbury was one of 15 applicants and seven finalists. He interviewed with three panels of technical staff, city administration and fellow volunteer firefighters.
The Warrenton Fire Department includes more than 20 volunteer firefighters, one paid firefighter and a training officer in addition to the fire chief. The department covers the city and provides services to Fort Stevens State Park, Camp Rilea Armed Forces Training Center and the Astoria Regional Airport.
Before Demers' resignation, the state Occupational Safety and Health Administration received an anonymous complaint about safety issues and opened an investigation.
The complaint alleged the fire department did not hold required safety meetings, maintain safety information or require proper training and equipment for firefighters. It further alleged that Demers stored expired and turned-in prescription drugs in his office without locking up or otherwise controlling them.
Engbretson has said the city will soon receive the findings from the investigation and expects to face fines.
———
©2019 The Daily Astorian, Ore.
Visit The Daily Astorian, Ore. at www.dailyastorian.com
Distributed by Tribune Content Agency, LLC.