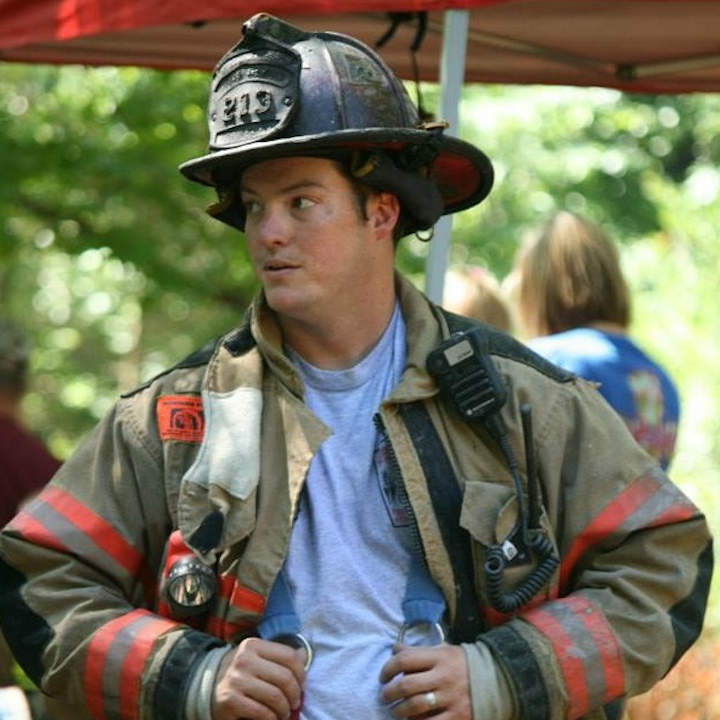 Orange Rural Fire Department
Aug. 14 -- HILLSBOROUGH, NC -- A veteran firefighter with the Orange Rural Fire Department died at the main station in downtown Hillsborough on Monday after helping to rescue a person trapped in a trench.
Hillsborough Mayor Tom Stevens identified the firefighter as Assistant Chief Jeff Holden, who had been with the department since 2001. The Hillsborough Town Board held a moment of silence Monday night for Holden.
Holden, 32, was found unresponsive at the station at about 1:30 p.m. following the call. Neither the crew on shift nor emergency workers who arrived could revive him.
"We are devastated," Orange Rural Fire Chief Jeff Cabe said in a news release from Hillsborough town government.
The firefighter had started as a junior member of the department before he was 18 and became an employee in 2003, the release said.
He was one of two Orange Rural firefighters who entered a trench on West Ten Road in Efland earlier in the day to free the trapped person.
The department was sent to assist others because it has personnel certified in trench rescue, according to the release. About seven firefighters were on shift at the time at the main station, at 206 S. Churton St.
Orange Rural Fire Department provides fire, rescue and first responder services to Hillsborough and about 64 square miles in central Orange County. The town contracts with the department for service.
The department is closed until Tuesday night, with surrounding departments staffing Orange Rural's three stations ready to respond to any calls, the release said. The fire department's Facebook page shows a black band through its logo.
"We are grieving with our firefighters," the town said on its Facebook page Monday night. "Thank you to the surrounding fire departments who are assisting to provide response to calls through tomorrow evening."
Trench collapses are one of the most challenging situations that rescue workers can face, according to multiple online sources.
Twenty-three deaths from trench and excavation operations were reported in 2016, according to Roco Rescue, which provides rescue training, equipment and services.
On the Chapel Hill Police Department's Facebook page, Police Chief Chris Blue wrote that the community had suffered a severe loss.
"We are lucky to be in a community where the brothers and sisters in blue and red always work together, and that rings even more true today," he wrote. "We are all one family. Our thoughts and prayers go out to Chief Holden's wife, son, and entire family."
___ (c)2018 The Herald-Sun (Durham, N.C.) Visit The Herald-Sun (Durham, N.C.) at www.heraldsun.com Distributed by Tribune Content Agency, LLC.