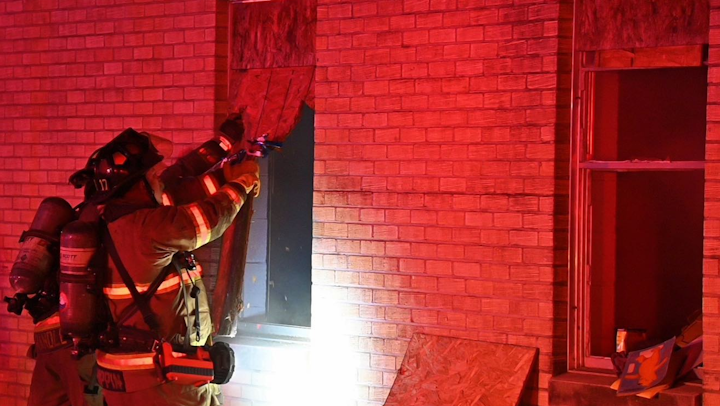 Fort Worth, TX,
Five homeless people were rescued early Wednesday after a fire erupted in an abandoned church building, a fire official said.
No injuries were reported in the fire which occurred about 3 a.m. in the 800 block of W. Fogg St.
A cause of the fire was under investigation.
When they arrived, firefighters found five people trapped on the second floor of the two-story building. Firefighters raised ladders and rescued the people.
"There was a sixth person in the building, but that individual got out," said fire department spokesman Mike Drivdahl on Wednesday.
The boarded up building was on property owned by South Fort Worth Baptist Church. It had been used as an auxiliary church building, fire officials said.
The fire was located on the first floor and was extinguished by a firefighting crew.
———
©2019 the Fort Worth Star-Telegram
Visit the Fort Worth Star-Telegram at www.star-telegram.com
Distributed by Tribune Content Agency, LLC.