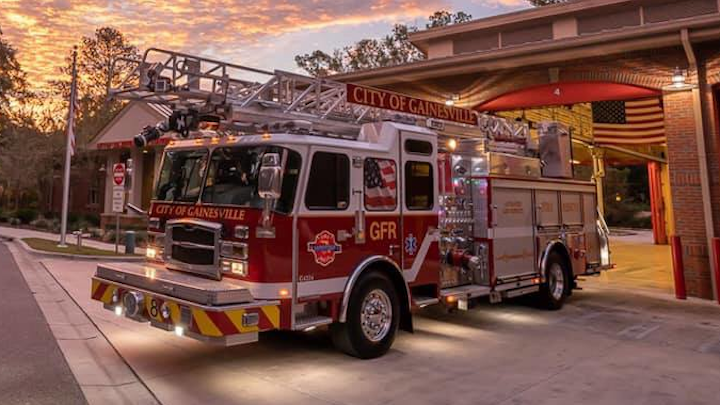 Gainesville, FL, Fire Rescue
A Gainesville firefighter sustained a minor burn on his ear while responding to an incident at Majestic Oaks Apartments on Wednesday night.
Crews from Gainesville Fire Rescue arrived to the complex, at 5800 SW 20th Ave., where they found heavy smoke in a ground floor unit of a three-story building, according to a GFR press release.
GFR and firefighters from Alachua County Fire Rescue confirmed all occupants were out of the building before quickly containing the fire to one apartment, the release said.
The fire was contained within 10 minutes.
The cause of the fire is being investigated by ACFR.
———
©2019 The Gainesville Sun, Fla.
Visit The Gainesville Sun, Fla. at www.gainesville.com
Distributed by Tribune Content Agency, LLC.