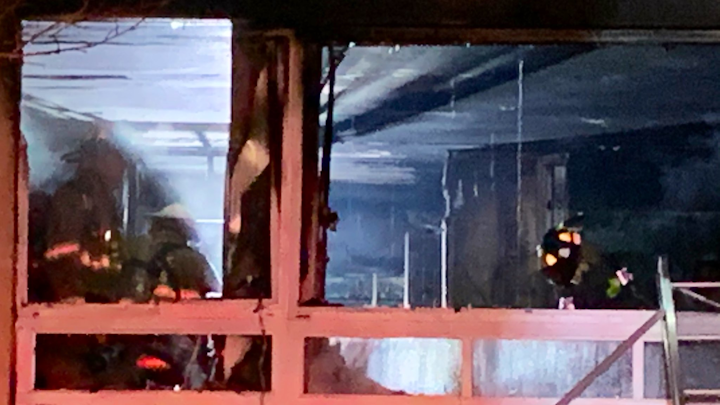 D.C. Fire and EMS
At least three Washington, D.C., firefighters were injured battling a two-alarm blaze at a five-story senior living community early Sunday. The fire also injured at least two residents.
The blaze broke out just after 5 a.m.at the Fort Lincoln Apartments, D.C. Fire and EMS said in an online update. When crews reached the scene, flames could be seen coming from the second floor.
Twenty units with 80 firefighters responded to the call, and they were able to evacuate residents from the building. Many of the occupants were in 25 apartments on the second and third floors, according to the department, and they were taken to safety.
Three firefighters and two civilians were taken to the hospital. Details weren't released about their injuries, but they weren't considered life-threatening, the department added.