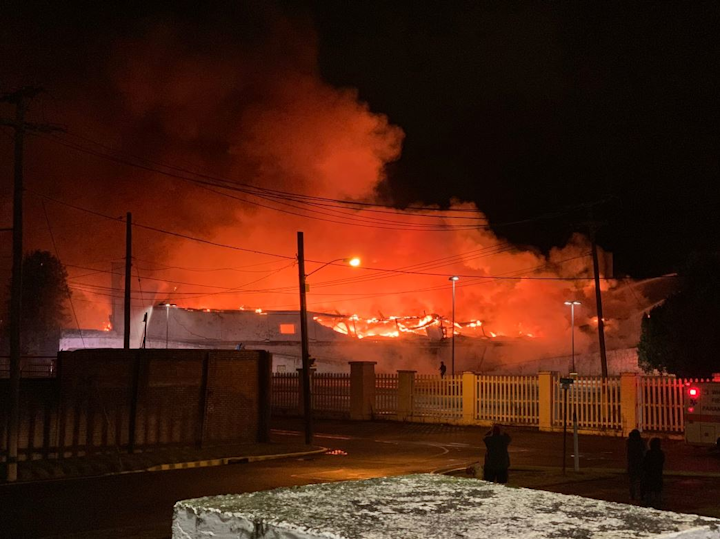 Wheeling Fire Department
A two-alarm fire destroyed a former skating rink in Wheeling Island Tuesday evening.
The fire at former West Virginia State Fair Exhibition Hall was reported at 6:10 p.m., Wheeling Fire and Police Public Information Officer Philip Stahl told WTRF. The building was being used for storage by the Wheeling Island Hotel-Casino Racetrack.
The building was engulfed in flames when firefighters arrived, Mayor Glenn Elliott posted on Facebook.
Portions of the structures collapsed as flames spread throughout the building.
The building was adjacent to the casino and racetrack where a large New Year's Eve celebration was taking place. A spokesperson the fire did not impact the event.
Firefighters remained on the scene overnight dousing hot spots.