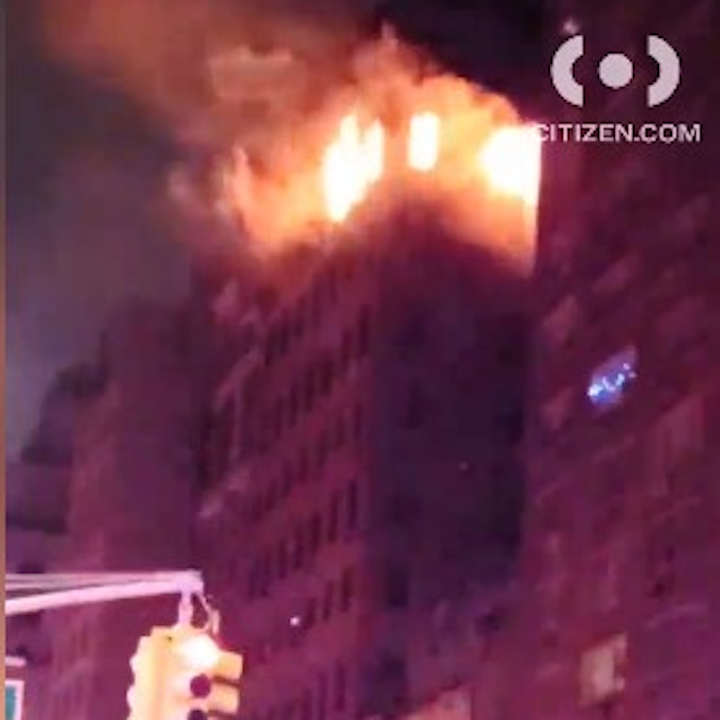 Citizen.com Screen Shot
Five FDNY firefighters and a civilian were injured battling a two-alarm blaze that broke out on the 14th floor of a Manhattan apartment building early New Year's Day.
Crews responded to the high-rise fire on the city's Upper East Side just after 12:30 a.m. Wednesday, WPIX-TV reports. Video posted to the Citizen app shows flames engulfing the 14th floor and showering sparks on the street below.
More than 100 firefighters from 25 units battled the blaze. Crews finally were able to get the fire under control just before 3 a.m.
One firefighter was taken to the hospital with serious injuries, although they weren't considered life-threatening. The other firefighters and the civilian suffered minor injuries, WPIX added.