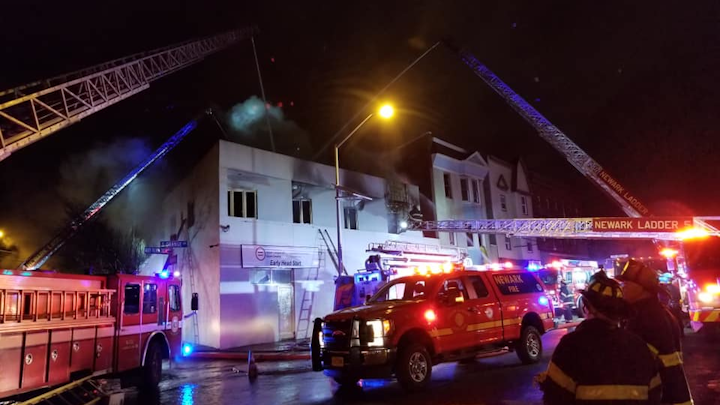 Newark, NJ, Department of Public Safety
Three firefighters were injured while battling a 2-alarm fire in Newark on Friday night.
About 65 firefighters responded just before 9 p.m. to a 2-story vacant commercial building on the 700 block of South Orange Avenue, according to a release issued by the Newark Department of Public Safety.
The fire then extended to a second vacant building.
One of the injured firefighters was taken to University Hospital for treatment of a minor head injury and released. The other two firefighters were treated at the scene by EMS and remained on duty, officials said.
The fire was extinguished around 1:18 a.m. The cause and origin of the fire is under investigation by the Newark Fire Division's Arson Unit.
———
©2020 NJ Advance Media Group, Edison, N.J.
Visit NJ Advance Media Group, Edison, N.J. at www.nj.com
Distributed by Tribune Content Agency, LLC.