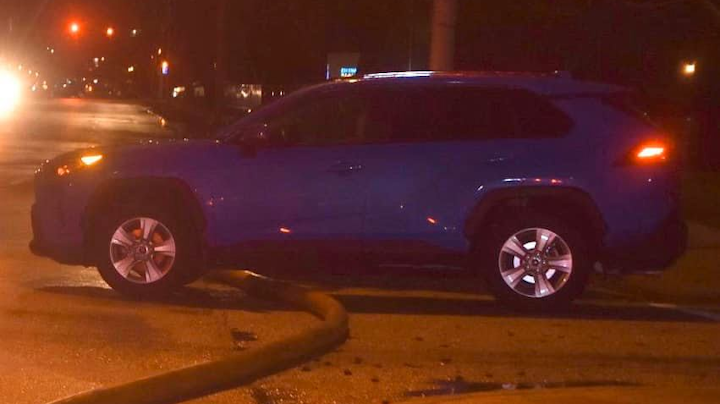 Indianapolis Fire Department
An Indianapolis motorist learned the hard way that active fire scenes—especially ones with unfurled hoses—aren't the best places to park and should best be avoided, especially 
While crews were responding to a blaze Saturday, a vehicle decided to get a little too close to the action. So close, in fact, that the driver was parked the vehicle over a hose being used to put out the flames. 
The Indianapolis Fire Department posted a photo of the inconsiderate and dangerous situation to social media. The driver also was ticketed and forced to stay at the scene.
"Once fireground Ops were complete & supply lines no longer needed, the hose was drained he was able to move his car," the department wrote, adding #SupplyLinesAreLifeLines to the post. "Don't Drive Over Hose."