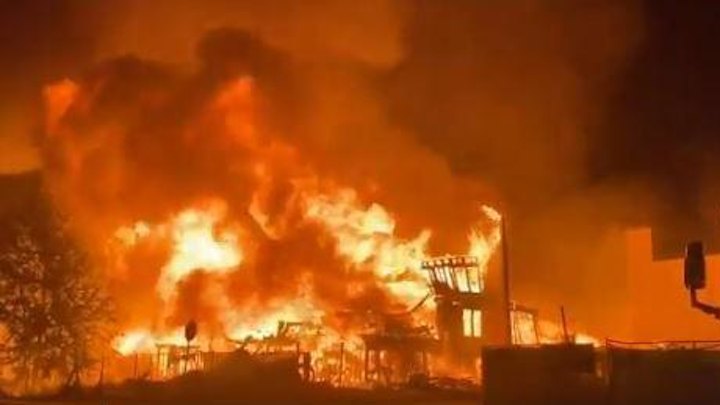 Jacksonville, FL, Fire and Rescue Department
A massive, pre-dawn fire destroyed a four-story apartment building under construction on the Southside of Jacksonville — closing a portion of nearby Baymeadows Road and Interstate 295 for several hours Sunday.
No injuries were reported in the three-alarm fire battled by 110 firefighters for about four hours at the Fusion apartments at Nursery Fields Drive and Sweetwater Parkway off East Baymeadows Road, Jacksonville Fire and Rescue Department said.
January 12, 2020
At one point, the blaze spread to woods behind the construction site and burned a car inside a garage in the Hampton Park neighborhood
Authorities are investigating the cause of the fire.
———
©2020 The Florida Times-Union (Jacksonville, Fla.)
Visit The Florida Times-Union (Jacksonville, Fla.) at www.jacksonville.com
Distributed by Tribune Content Agency, LLC.