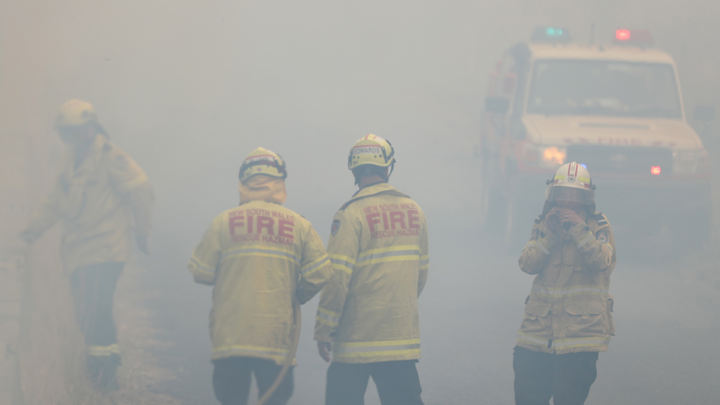 BAI XUEFEI/XINHUA/ZUMA PRESS/TNS
SYDNEY—A 19-year-old volunteer firefighter working for Australia's New South Wales Rural Fire Service has been charged with allegedly lighting seven fires, police said on Wednesday.
The arson charge comes as more than 100 fires continue to rage along the Australian east coast and a thousand firefighters battle to bring them under control.
The teenager was seen lighting a fire in bushland on Tuesday near Bega, 509 kilometres south of Sydney, and then returning to battle the fire as part of his volunteer firefighting unit, police said in a statement.
He has also been charged with starting six other fires since October, and has been immediately stood down from the volunteer fire service.
Rural Fire Service Commissioner Shane Fitzsimmons said in a statement that it was "an ultimate betrayal of our own members and of the broader community."
In an unrelated incident, a 33-year-old man was charged with starting fires on Tuesday which destroyed four vehicles 200 kilometres north of Sydney.
More than 50 people, most of them children, have been charged with breaching fire bans in the state of New South Wales (NSW) this spring.
Almost 130 bush and grass fires are currently burning in NSW. Four people have died and hundreds of homes have been destroyed so far this fire season.
Wildlife has suffered terribly with more than 350 koalas estimated to have been killed in the fires.
———
©2019 Deutsche Presse-Agentur GmbH (Hamburg, Germany)
Visit Deutsche Presse-Agentur GmbH (Hamburg, Germany) at www.dpa.de/English.82.0.html
Distributed by Tribune Content Agency, LLC.