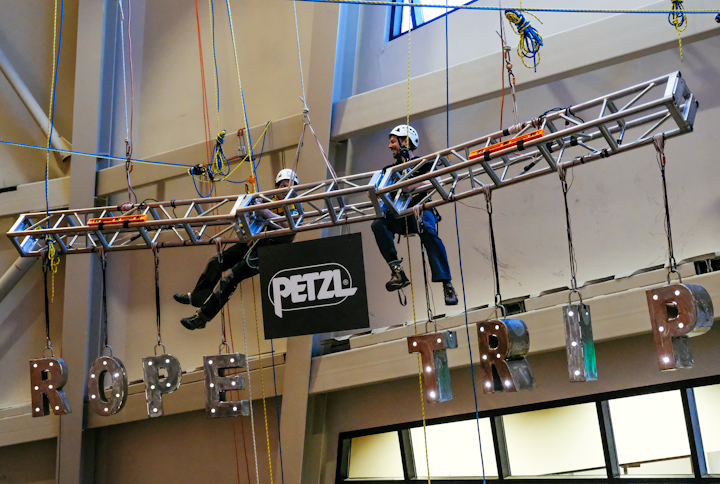 NFPA Accepting Nominees for Safety Advocate Award
The James M. Shannon Advocacy Medal recognizes outstanding advocacy efforts that are aimed at reducing losses that are associated with fire, electrical or other hazards. NFPA is accepting 2020 nominations for the award, which honors an individual or group that shares the values of former NFPA President James Shannon.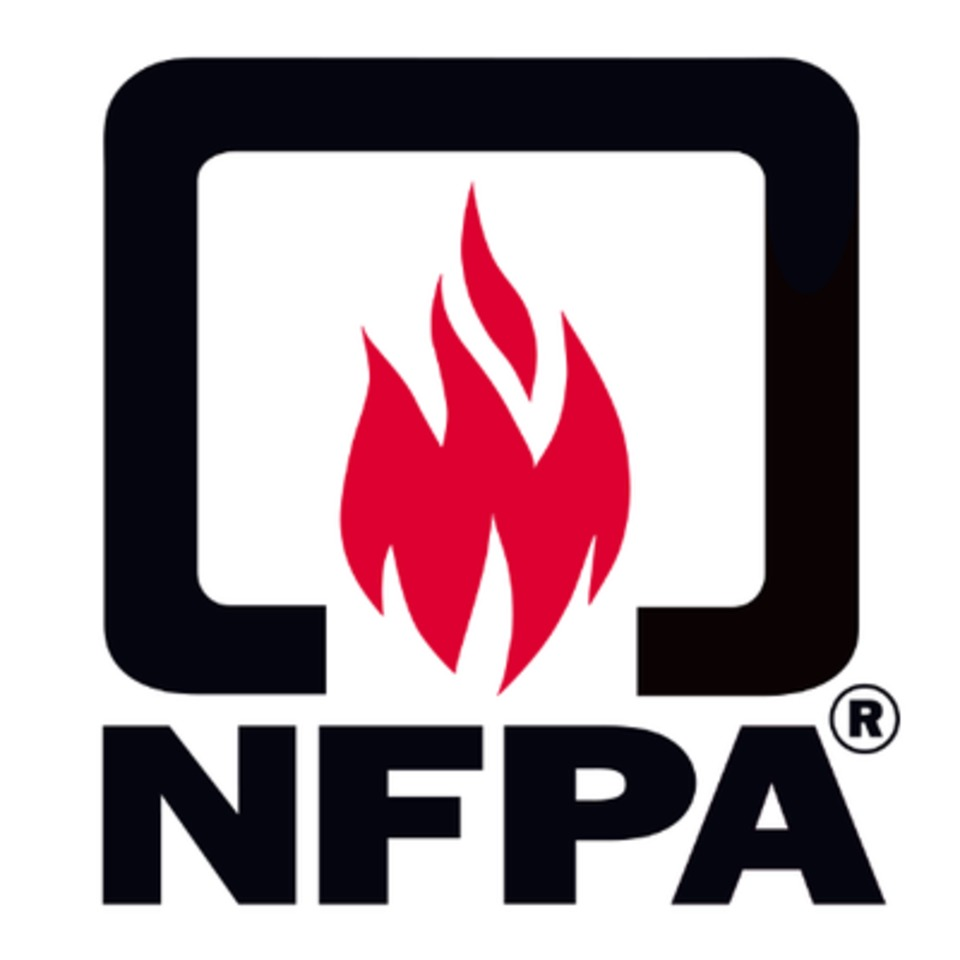 NFPA is accepting 2020 nominations for the James M. Shannon Advocacy Medal.
During his 12-year tenure as president, Shannon had an exceptional record of advocacy efforts tied to life safety issues. Under his leadership, NFPA considerably advanced its mission of fire safety, most notably by spearheading the Coalition for Fire-Safe Cigarettes and advocating for fire sprinklers in all new homes.
Nominees should be involved in advocacy efforts that advance NFPA's mission, take into account cost-effectiveness, and involve collaboration with NFPA and other organizations.
"We are looking for those unsung heroes who are diligently working on creating safer communities," said Lorraine Carli, who is NFPA vice president of Outreach and Advocacy. "Their strong voices backed by action are having a profound impact on life safety either on the local or national level. The Shannon Advocacy Medal is our way of expressing our gratitude for their efforts."
Previous medal recipients include Jon Nisja, who played a key role in changing model codes and strengthening Minnesota's fire code. NFPA recognized Jim Dalton in 2018 for his efforts and career-long commitment to fire safety, which led to the passage of the Fire Sprinkler Incentive Act. Legislator Ann Jones received the medal in 2017, following her efforts that led to a nationwide requirement for home fire sprinklers in Wales, Great Britain.
Nominations are open to members of the fire service or any other person or group whose advocacy efforts meet the award's criteria. The medal recipient will be honored at NFPA's Conference & Expo in Orlando, FL, in June 2020. NFPA will cover the recipient's travel and lodging.
The nominee application, which is available for download on NFPA's website (nfpa.org), is due Jan. 24, 2020, and can be sent to publicaffairs@nfpa.org. 
National Fire and Emergency Services Symposium
At the National Fire and Emergency Services Symposium and Dinner in Washington, DC, attendees develop a better understanding about the federal government's role in addressing the challenges and concerns of firefighters, emergency services personnel and the fire service industry. Opportunities abound to interact with members of Congress and federal agency officials.
Hosted by the Congressional Fire Services Institute (CFSI), the event will be held April 29–30, 2020. Once again, the annual tribute to the nation's fire service is expected to draw more than 1,500 fire and emergency services leaders from across the country. They will attend seminars and conduct meetings with their members of Congress. At the conclusion of the two-day event, they will assemble in the Washington Hilton ballroom to hear national political leaders pay tribute to the dedication and commitment of our nation's firefighters and emergency services personnel.

The National Fire and Emergency Services Symposium will be held April 29–30, 2020.
"The theme of the 2020 program is Recognizing Our Nation's All-Hazards Firefighters," said CFSI Executive Director Bill Webb. "We need to continue educating members of Congress about the all-hazards role of our first responders…a role that has them responding to 35 million calls annually."
Featuring federal policy makers and national fire service leaders, the seminars program covers an array of national issues that are being considered by Congress, implemented by federal agencies, and addressed collectively by national organizations and distinguished fire service officials.
Culminating the two-day event, the 32nd Annual National Fire and Emergency Services Dinner will feature leaders of the Congressional Fire Services Caucus and the Administration who will pay tributes to the men and women of the fire and emergency services. The program also will include four award presentations for individual and organizational leadership in advancing the readiness and response capabilities of the nation's fire and emergency services.
For more information, visit cfsi.org.
Petzl to Host RopeTrip Series
Every two years, the Petzl RopeTrip brings together leading professionals, who work on ropes or at-height within any industry, for an event that displays best practices, cutting-edge techniques and industry camaraderie through friendly competition and educational seminars. Petzl America will host the 2020 Petzl RopeTrip U.S. & Canada Series in Salt Lake City on Jan. 27–30.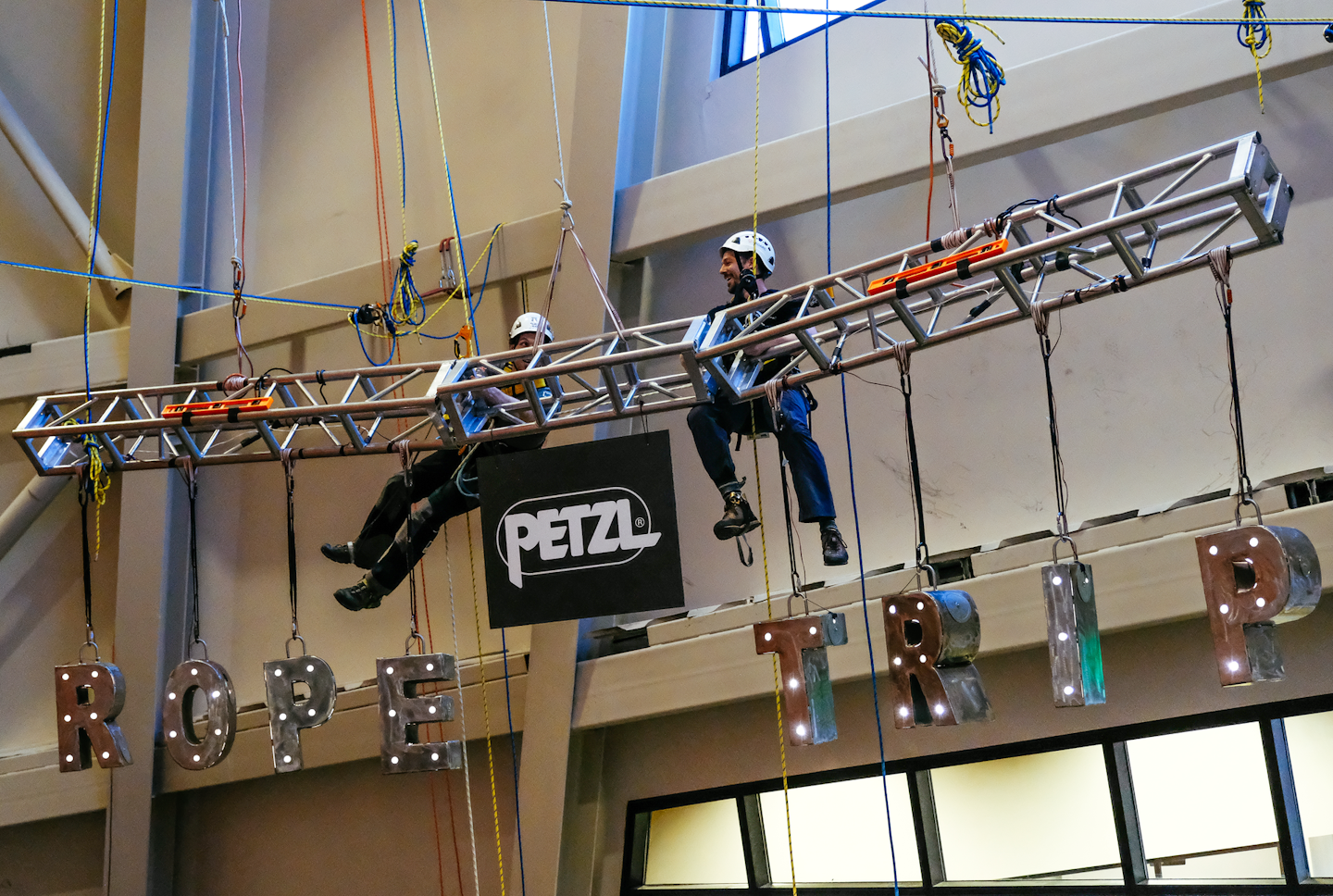 Petzl America will host the 2020 Petzl RopeTrip U.S. & Canada Series in Salt Lake City on Jan. 27–30.
The event is an opportunity to share different technical approaches, diverse rope access experiences and connect as a community. This edition of RopeTrip will feature individual and team competitions, presentations and optional trainings.
D'Arcy McLeish, a rope access technician, ski patroller and mountain rescue specialist, will present on transitioning from a skier to a rope access technician. Hands-on clinics will cover dynamic and static testing, highline reeve systems, anchor systems and artificial high-directional stability.
For more information, visit petzlsolutions.com.
This Month in Fire History
Jan. 1, 1853, Cincinnati, OH—The first fire engine is tested
Jan. 5, 1985, Erath, LA—Texaco gas plant fire causes $51 million in damages
Jan. 5, 1995, Seattle, WA—Pang Warehouse fire kills 4 firefighters
Jan. 6, 1961, San Francisco, CA—Thomas Hotel fire kills 20
Jan. 10, 1976, Fremont, NE—Pathfinder Hotel fire kills 20
Jan. 11, 1820, Savannah, GA—Fire damages 463 houses
Jan. 12, 1908: Boyertown, PA—Rhodes Opera House fire kills 170
Jan. 14, 1969, Pearl Harbor, HI—USS Enterprise carrier fire kills 24
Jan. 19, 2017, Tehran, Iran—High-rise fire and collapse kills 30 firefighters
Jan. 23, 2005, New York—FDNY Black Sunday fires kill 3 firefighters
Jan. 27, 1967, Cape Kennedy, FL—Apollo 1 launch pad fire kills all three crewmembers and causes $413 million in damages
Courtesy NFPA