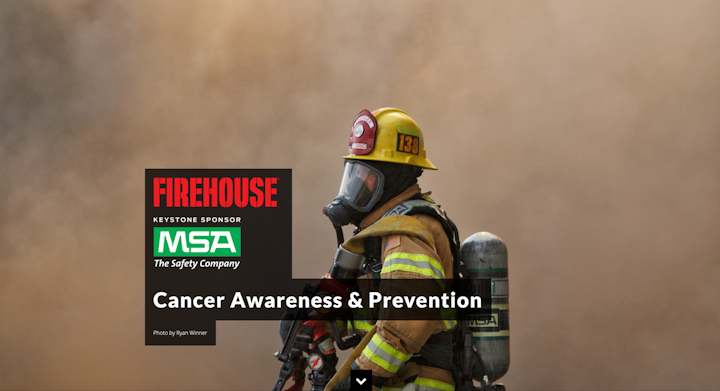 Firehouse presents the 2019 Cancer Awareness & Prevention project. In addition to discussing how a new research tool and data will help fight firefighter cancer, the 2019 Cancer Awareness & Prevention supplement looks at the national and local efforts being made to reduce oc­cupational exposure to fireground contamination. 
The findings, presented by Firehouse in a media-rich digital platform, can be found here.
Through video and text, learn more about:
Key questions and answers about a critical new research initiative
How a Texas fire department is working to reduce firefighter exposure to carcinogens
The experiences of three firefighters and one widow who share their stories of cancer
Firehouse thanks our Keystone Sponsor, MSA, as well as our Cornerstone Sponsors, for their support of this critical project.