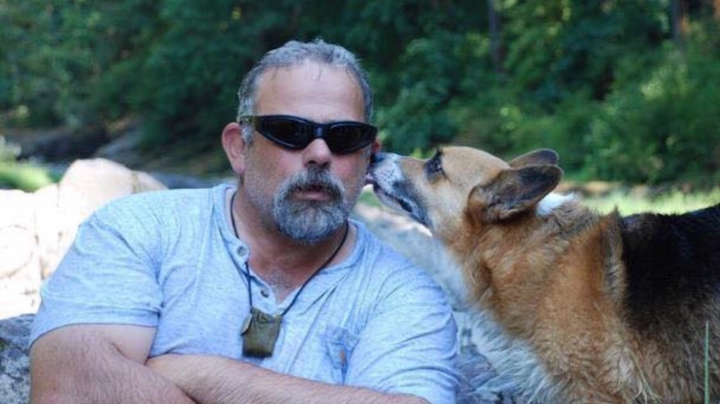 GoFundMe
OKANOGAN, WA—Authorities have determined that flames overtook firefighter Christian Johnson after he left his brush truck on the north side of the Spring Coulee Fire on Sunday.
"The fire was coming over the hill ... then the fire overtook him," said Maurice Goodall of Okanogan County Emergency Management. 
Johnson, an assistant chief with Okanogan County Fire District 3, was with another firefighter who wasn't injured in the incident, Goodall said. 
---
RELATED: 
---
Authorities are still determining why the pair left their truck, which was still operational after the fire, he said.
"We're still putting together all the pieces on that," Goodall said. 
Johnson, 55, was treated on the scene by Lifeline Ambulance and then airlifted to Harborview Medical Center in Seattle on Sunday. 
Donations being accepted for injured Okanogan firefighter
Johnson suffered severe second- and third-degree burns on 50-60% of his body. He was still in critical condition in the intensive care unit on Tuesday morning, Harborview spokeswoman Susan Gregg said.
His airway was scored a two out of four for damage, with four being the worst, according to an Okanogan County Emergency Management press release from Monday. He was also expected to undergo skin graft surgery. 
A GoFundMe account has been set up for Johnson. Donations are also being accepted at North Cascades Bank under his name, Goodall said. 
Before joining the fire department, Johnson served in the Army and in the Washington State National Guard, according to the GoFundMe page. He was deployed to Iraq from 2003-05. 
He retired after 22 years in the military and has been a volunteer firefighter in Okanogan County for the last 20 years, according to the GoFundMe. 
Okanogan County and the Department of Natural Resources are jointly investigating the fire, Goodall said. 
It began around 4 p.m. Sunday near B&O Road N between Fletcher Loop Road and Spring Coulee Road, according to the release. It was contained at 142 acres by 5:30 p.m. on Sunday.
———
©2019 The Wenatchee World (Wenatchee, Wash.)
Visit The Wenatchee World (Wenatchee, Wash.) at www.wenatcheeworld.com
Distributed by Tribune Content Agency, LLC.