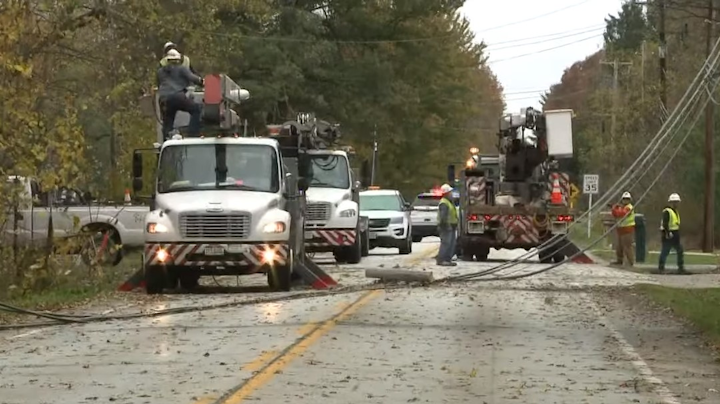 WKYC-TV Screen Shot
An off-duty Ohio firefighter was killed after being electrocuted while trying to help during a traffic accident early Sunday.
Columbia Township firefighter Brett Wilson, 23, was driving with Hannah Gallagher, 24, along Sprague Road when they came across a 2007 Pontiac G5 that had crashed into a utility pole, WKYC-TV reports. The collision broke the pole in half, knocking down power lines.
While trying to help with the crash, Wilson came in contact with the live power lines and was electrocuted. Gallagher and the two people in also were electrocuted by the lines.
Wilson and Brent Reszler, the 27-year-old passenger in the car, died from injuries after coming in contact with the downed lines. Gallagher and Keith Liedtke, the 31-year-old driver, were seriously injured and taken to the hospital, according to WKYC.
The Ohio State Highway Patrol is investigating the accident, and alcohol is believed to be a factor, the TV station added.