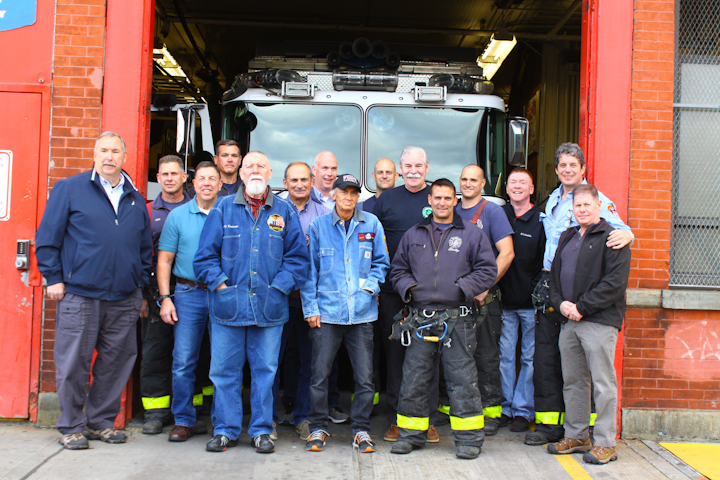 Jim Regan
After 126 years of continuous operation as a fire station in Brooklyn, the quarters of FDNY Rescue 2 closed last month when firefighters moved to a modern station.
Rescue 2 was organized in the Brooklyn on March 1, 1925. Over the past 94 years the company has responded to major incidents throughout the borough of Brooklyn and became recognized as one of the most proficient units in the American fire service.
The company has responded to working fires and special incidents throughout Brooklyn and also as needed throughout the remainder of the cities four other boroughs. 
The station was built in 1893 by the then Brooklyn Fire Department (BFD) for BFD Engine 34. Following consolidation of the five boroughs into the Fire Department, City of New York, the company was renumbered Engine 134 and later 234. Engine 234 operated from this location for 96 years before moving to new building in 1979. Salvage 1 then occupied the station for just over six years.
Capt. Raymond Downey was successful in obtaining the station for one of the city's five rescue companies when the salvage company was disbanded.
Rescue 2 moved into the two-story station at 1472 Bergen Street in the Crown Heights neighborhood on July 26, 1985.
The past 34 years have been very busy for Rescue 2 and with building being 126 years old, the building was showing its age.
A new firehouse was built at 1815 Sterling Place, less than two miles away.
On Nov. 3, the company invited all past and present members and their families to a symbolic "Last Tour" at the Bergen Street station.
The official move occurred on Nov. 14. 
The company responded the World Trade Center on Sept. 11, 2001 as part of the second alarm assignment for Box 8087. All seven members of the company who responded to that alarm perished: Lt. Peter Martin and firefighters William Lake, Daniel Libretti, Lincoln Quappe, John Napolitano, Kevin O'Rourke and Edward Rall. Those firefighters are remembered, along with three others who died in the line of duty, on a memorial wall at the old station.