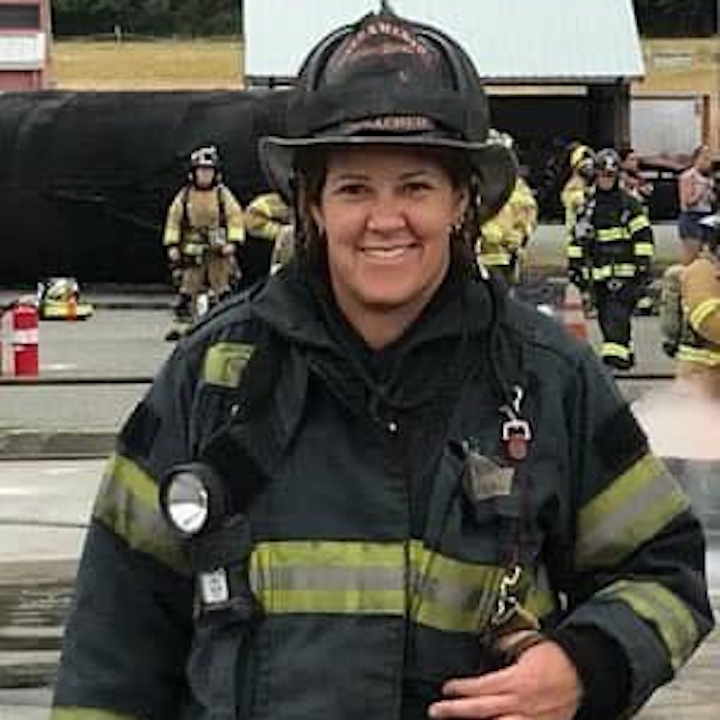 Sacramento, CA, Fire Department
A public memorial service will be held Monday at Golden 1 Center for firefighter Tamara Thacher, who died last week of job-related cancer, the Sacramento Fire Department announced.
A memorial and celebration of Thacher's life has been set for 11 a.m. Monday at the downtown arena.
Thacher died Nov. 26 after a battle with occupational cancer, department officials announced last week. She was a 31-year veteran of the city's fire department, and is the first line-of-duty or job-related death for the Sacramento Fire Department since 1990.
Colleagues remembered Thacher as a beloved and respected "role model for aspiring female firefighters," the fire department said in statements last week. She spent much of her career working as a firefighter at Station 5 in Upper Land Park, and worked as a peer support counselor at the end of her career.
All members of the public are welcome to attend Monday's service, the department said in a news release.
Firefighters face a 14 percent higher chance of cancer-related death than the general U.S. population, according to one study referenced by the National Fire Protection Association.
———
©2019 The Sacramento Bee (Sacramento, Calif.)
Visit The Sacramento Bee (Sacramento, Calif.) at www.sacbee.com
Distributed by Tribune Content Agency, LLC.