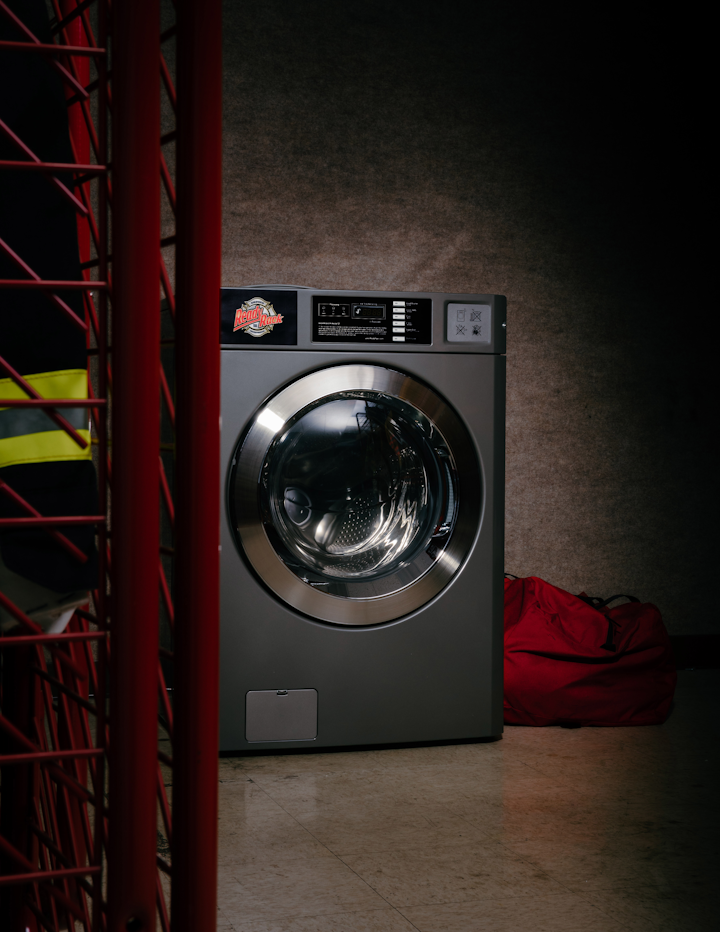 Heavy-Duty PPE Washer
The Extractor 30 from Ready Rack is designed to follow current NFPA 1851 guidelines. Its front-load capability and 30-pound drum allow for washing three to four sets of gear at a time. Additionally, the Extractor 30 wash cycles are user friendly and specific to the firefighting industry. With wash cycles such as Outer Shells and Liners, the Extractor 30 is engineered to be simple and straightforward and to get the job done. The Extractor 30 boasts other station-friendly features, such as a soft-mount design, standard water hookups and 120v electrical and is compatible with automatic soap dispensers.
readyrack.com

Battery-Powered Fan
Rosenbauer's FANERGY B16 fan is powered by an environmentally friendly electric motor that causes no exhaust emissions, and the noise level at the point of use is significantly minimized. Two lithium-ion batteries supply the 1.25 kW synchronous motor from 40 cells each and provide a carrier capacity of 2 x 11.6 amp-hours. This allows operating times of at least 60 minutes at full speed before replacing the batteries with the quick-change system or connecting an external power source. The fan can be operated uninterrupted and permanently when connected with the power cord.
rosenbauer.com
EMS Coat/Pant Combo
Designed specifically to meet the demanding needs of today's EMS professionals, LION's MedPro EMS coat and pant combination features advanced construction and optional enhancements that ensure on-the-job comfort, safety and mobility. NFPA 1999-certified for advanced protection, the combo features a Westex DH fire-resistant outer shell that has a HydroPel Premier finish for comfortable, durable protection against flash fires. The CrossTech EMS moisture barrier protects against blood, bodily fluids and water, while remaining breathable. The combination is available with custom lettering for department and personal identification.
lionprotects.com