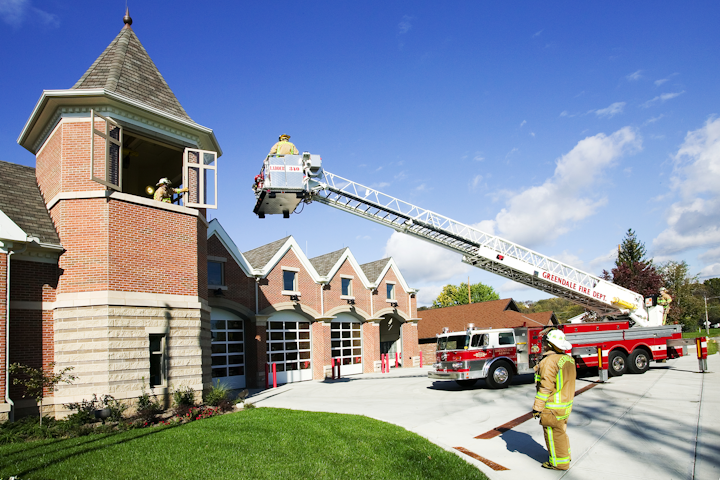 For years, a major issue for fire departments has been limited access to training. Adequate training should support a department's overall mission by significantly affecting personnel preparedness and readying them for the mental and physical rigors of the profession. 
What can we do to help make firefighters safer and more effective? How can we implement training features into station design to increase their training opportunities? How can we help departments mitigate the costs that are incurred when personnel train offsite? What available options can we explore for alternate and creative funding sources?
At various conferences, we heard public safety design firms discuss the inclusion of training features to increase training opportunities. From ground ladder deployment, hose handling and rappelling to confined space and save-your-own drills, it's become standard practice to provide these elements in fire station design. Everyone is doing it now, but is everyone doing it right? The Training by Design approach (conceived by CR architecture + design) uses the fundamental training requirements of departments as the foundation of design. The goal shouldn't be to simply provide access to training. It should be to provide the opportunity to engage in continuous, precise training by understanding the thumbprint of the community.
Three core components are foundational to the design process: community thumbprint, preparedness and budget.
Community thumbprint
A community's unique public safety needs, or thumbprint, is the first step to having a complete understanding of a department's mission. The ability to discern what specific training opportunities support the mission is the foundation of proper station design. Implementing training props into a design in a generic fashion just for the sake of having them leads to underutilization and a misuse of one of space.
We invariably emphasize technological advances and use materials that enhance a station's long-term performance and decrease maintenance requirements, but innovation doesn't mean always finding the latest technology or utilizing materials in new or creative ways. Innovation comes into play when simply thinking about how a facility will help its department to fulfill their mission and how the station's design can accommodate training specific to what the men and women who utilize it are required to do daily.
Innovative design should be flexible enough to provide the training for today and take into consideration potential department growth. Studying how a community will evolve can ensured that a facility will meet current and future needs.
Preparedness
The ultimate goal of any public safety design is for the facility to positively affect the proficiency of the crew. The old adage "proper planning prevents poor performance" never has been truer. Mental and physical preparedness are inherently supported by the Training by Design concept. Being able to provide training that is as realistic as possible is essential. In a real-world situation, crew preparedness will be improved because of this enhanced exposure to training right where they work and live.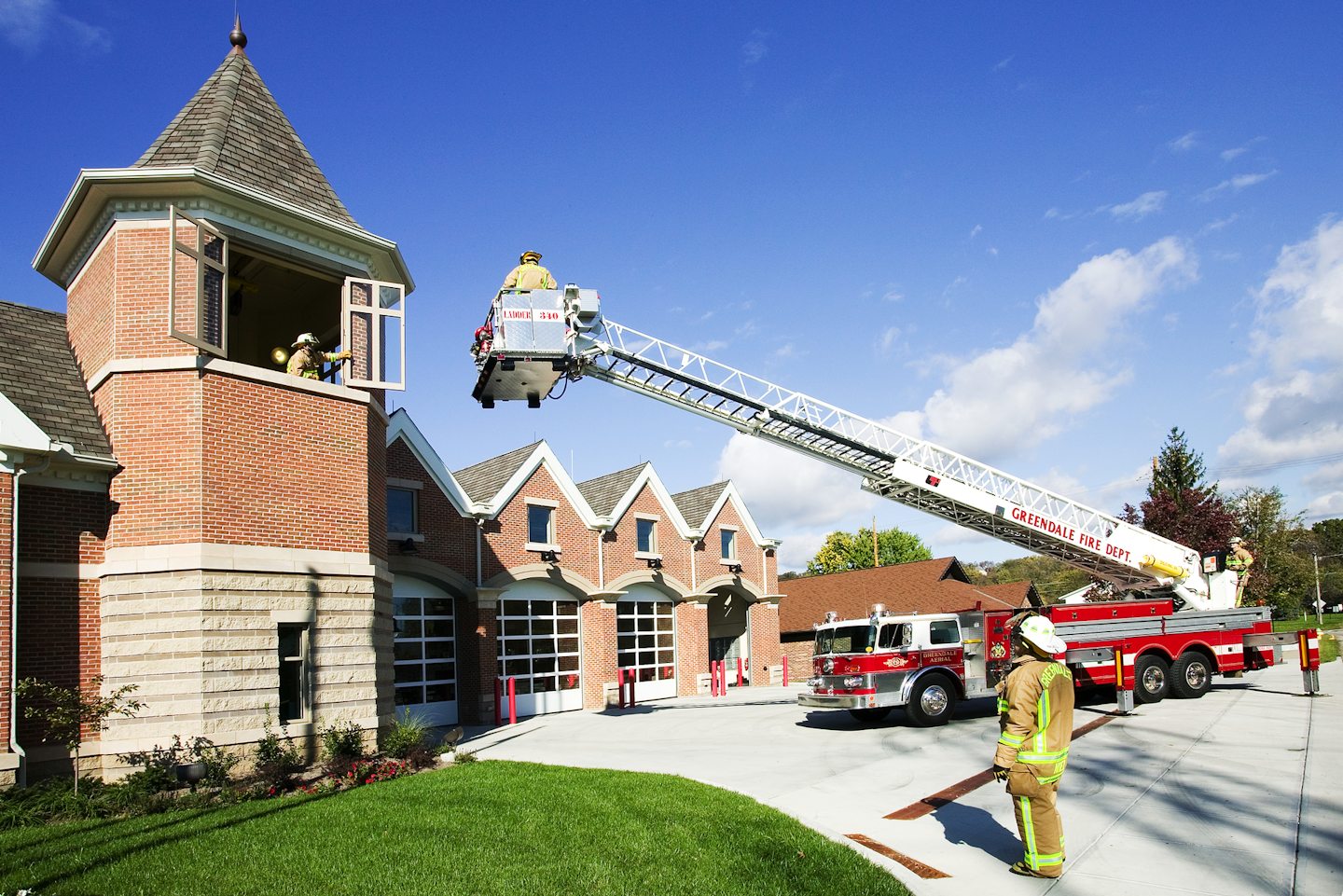 The basics of a properly operating firehouse must be combined with considerations for firefighter training to ensure the best service for the community.
Cross training is increasingly important; firefighters are continually challenged to be adept at large-scale, stressful disaster response. Departments must acknowledge that post-traumatic stress disorder (PTSD) and depression are increasing and that designing facilities that can help to address exposure to mental stress is important. A well-trained crew member will be confident in his/her ability and have reduced stress.
Employing the latest in mixed-reality technology can boost situational assessments and allow crew members to master individual skills. Training for collaboration between stations or with local hospitals can help to streamline emergency response times. Keeping firefighters free from smoke and other health-related issues that are involved in training through the use of digital technology, LED and sensor simulation installations are becoming more popular.
Budget
How can a department afford implementation of these features into station design? An NFPA study pegs the cost of basic hands-on training equipment at about $5,000 for every 10 members of a crew. If a department engages in off-site training three times per year, the annual training could be at least $15,000 for every 10 firefighters.
Introducing unnecessary props leads to financial pitfalls and underutilization, placing even more emphasis on careful consideration of training features that support a department's mission. As budgetary issues are more and more prevalent, how can departments do more with less?
Consider teaming with other entities to defray costs. Joint facilities that provide training for multiple departments are becoming a viable solution. For example, police, fire and other departmental agencies (sheriff's, homeland security, DEA, FBI, border patrol) are pooling resources to create functional administrative, training and regional communications facilities across the country. Also, fire departments are collaborating with municipal public works departments to find ways to provide facilities that can be shared by both entities.
So, explore alternative funding strategies, such as:
Public or private partnerships;
Lease vs. own;
FEMA;
Assistance to Firefighters Grant Program;
U.S. Department of Agriculture's Rural Development Community Facilities Program;
Volunteer fire-assistance programs; and
Community fundraising.
With the installation of on-site training props through Training by Design, these routine, hands-on training exercises are at a firefighter's fingertips, often for less than 5 percent of the overall construction budget. Numerous departments saw their training features paid for after the first use. Typically, a $100,000 investment is paid for within 5 years.
A successful, informed facility design supports required training for a department's firefighters on a daily basis. It should eliminate common training challenges through a flexible, on-site environment that fits the department's mission, matches the specific needs of the crew and allows the department to think about next-level training. This only can lead to a more efficient department and a safer community.