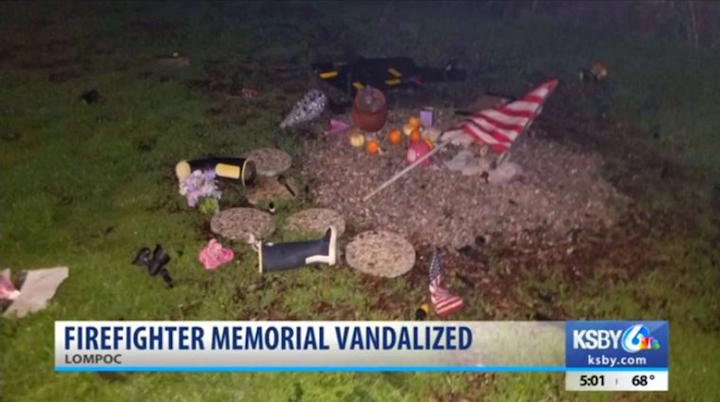 KSBY Screenshot
California Highway Patrol officers responding to reports of someone hurling bricks at passing cars in Lompoc on Monday night found the man wearing a firefighter's hat, KSBY reports.
The hat apparently came from a nearby memorial to a fallen firefighter, which the intoxicated man had vandalized, KEYT reported.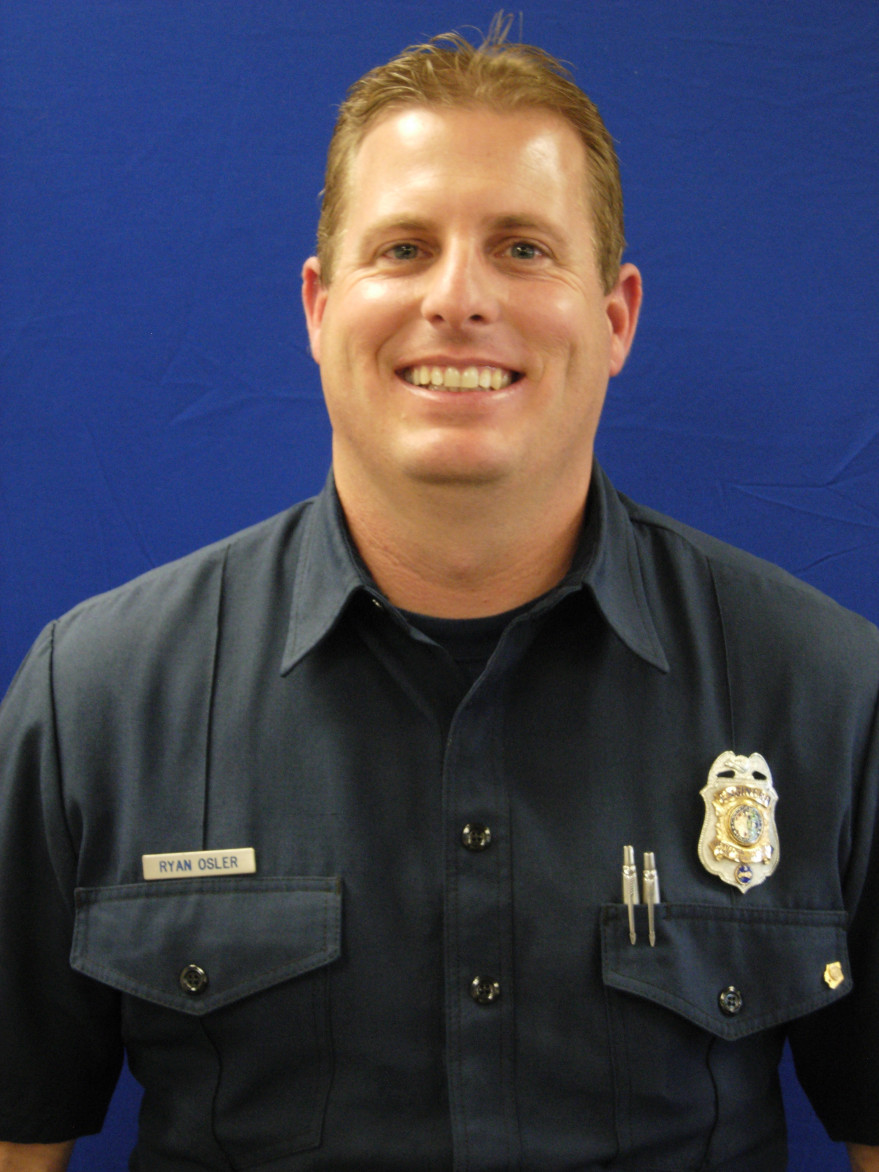 Ventura County firefighter Ryan Osler died in a 2016 apparatus crash.Ventura County Firefighter Ryan Osler died at age 38 in September 2016 when his Ventura County fire engine crashed in Lompoc on the way to the Canyon Fire, a National Fallen Firefighters Foundation tribute says.
CHP officers found a firefighter's boot with a vase inside in the road, along with broken glass apparently also from the memorial set up near the site of Osler's fatal crash, KSBY reported.
The man, whose name has not been released, was arrested on suspicion of public intoxication and vandalism, KEYT reported.
Osler left behind a wife and two children, the National Fallen Firefighters Foundation page says.
He was an 18-year veteran of the Ventura County Fire Department, the Los Angeles Daily News reported.
The Canyon Fire in Santa Barbara County burned 12,742 acres.
———
©2019 The Sacramento Bee (Sacramento, Calif.)
Visit The Sacramento Bee (Sacramento, Calif.) at www.sacbee.com
Distributed by Tribune Content Agency, LLC.