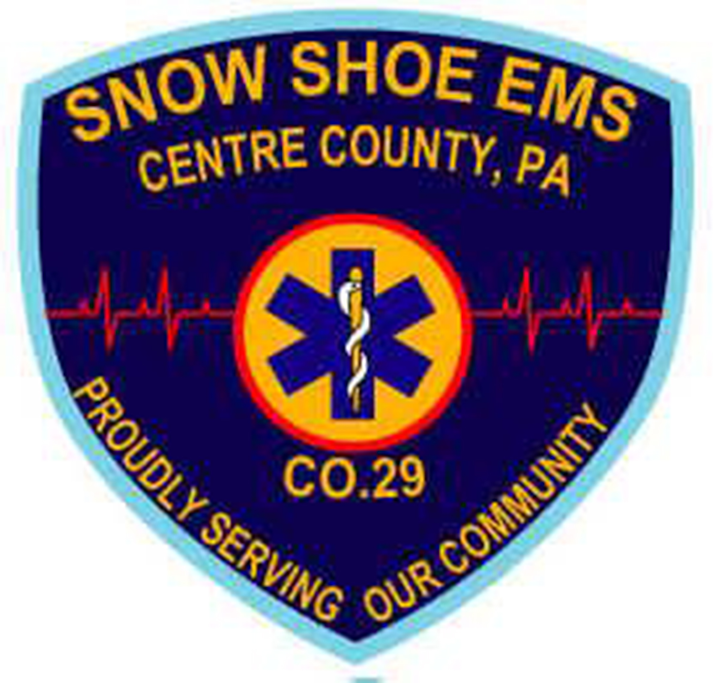 A month after Port Matilda EMS issued a cry for help to keep its doors open, another Centre County emergency services company is asking for funds to provide more coverage.
Snow Shoe EMS is looking to create a paid daylight staff, but in order to free up funds, the company is asking for donations to pay off a $25,000 building loan and $82,000 ambulance loan. Snow Shoe EMS Chief Sharon Nilson said the money would allow the company to enhance and continue serving the Snow Shoe, Moshannon, Clarence and Pine Glen areas.
The company now has nine volunteers who work full-time jobs from 9-5 p.m., so availability for emergency calls during that time is limited.
"Equipment and ambulances are not cheap anymore," Nilson said. "All of my people work, so if we get a call during the day, pulling someone is hard. We have to allocate two hours for a normal call."
Nilson said the company has been working with Snow Shoe Borough officials and local townships to find a solution, but because the company is required to meet 100% coverage on emergency calls, staffing during the day is a necessity.
"We are the last totally volunteer ambulance service in the county," Nilson said, adding that finding volunteers has been a struggle due to time and financial constraints.
With a shortage of EMS providers and volunteer firefighters becoming an increasingly urgent problem in Pennsylvania, the state House of Representatives recently passed a package of bills aimed at addressing the well-being of responders and providing incentives to recruit and retain volunteers, but Nilson said materials are increasing in price and decreasing in length of use.
"Equipment is not cheap," Nilson said. "We also have to pay for heat, lights, insurance for the ambulance and our building. We would love to have more volunteers, but people don't have the time to take a six-month class and pay $1,200 per class, so this is what we have to do."
Wanting to pay the building loan first, Nilson said the extra funds would allow Snow Shoe EMS to pay the future daylight staff "a decent wage."
In a letter to residents and local businesses, Snow Shoe EMS President Jeff Simcisko said the service receives about 200 calls each year with nine volunteers.
"We're a community service," Nilson said. "Every one of our crew members have a lot of pride, and we do this work because we want to. Without us, people will have to wait 20-30 minutes for someone else to take the call. We're needed, and we want to keep it local."
The ambulance service is also applying for state and federal grants to secure additional funding. In addition to accepting donations, Nilson said community members can purchase an ambulance subscription and participate in Snow Shoe EMS fundraising events. Beginning in January, the service is looking to host monthly bingo nights to help raise money.
"We have pride in what we do," Nilson said. "Of course, we would want to keep it volunteer, but this is our next step. This is our future."
Residents within the Snow Shoe EMS coverage area should have received an ambulance subscription in the mail. To request a subscription or for more information on how to make a donation, contact ssemsco29@gmail.com.
———
©2019 the Centre Daily Times (State College, Pa.)
Visit the Centre Daily Times (State College, Pa.) at www.centredaily.com
Distributed by Tribune Content Agency, LLC.