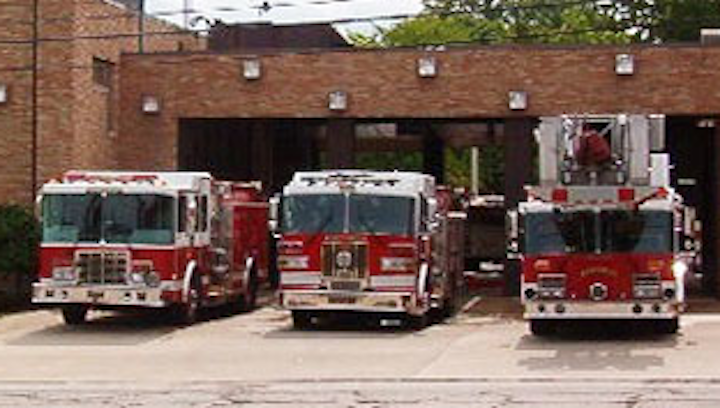 Ashtabula, OH, Division of Fire
Firefighting is a dangerous and challenging job, but the risks rise when large deposits of possessions are crowded through a house.
Area fire departments indicate the problem of "hoarding" has increased significantly and finding solutions can be a problem.
"Over the years we have all had hoarding types of fires. It is very much a problem," said Geneva Fire Chief Dale Arkenburg.
The first problem is gaining access to the house.
"We don't know how to work when every time we make a move there is an obstruction," he said.
Ashtabula Fire Chief Shawn Gruber said "hoarding" has become a major problem and can keep firefighters on the perimeter for a long period of time until they can figure out a way to get to the fire.
"I think hoarding has always been around, but seems more prevalent [now]," Gruber said.
In addition to endangering firefighters, and the likelihood of quickly extinguishing the fire, the occupants also face a difficult path to safety, Gruber said.
"It is super dangerous to the occupants," he said.
Arkenburg said there are probably more "hoarding" situations out there than firefighters know about.
He said often the situations start innocently enough when a family will take control of possessions of a dead relative with the intention of getting rid of it or giving to other family members and it never happens.
"Now you have two homes worth of stuff. There are very valid and honorable reasons for these situations," he said.
Some of the reasons a "hoarding" kind of situation may develop is because a person is physically unable to keep up the maintenance of their home.
Another group of people susceptible for "hoarding" are collectors that get carried away, Arkenburg said.
The problem can be magnified when pets are involved.
Another challenge is finding a way to assist people in a "hoarding" situation.
Conneaut Fire Chief Steven Lee said his department has had several cases over the years. He said they try to mark it for their records so firefighters are aware of potential challenges if there is another incident.
He said it can be a problem when people are made aware of their "hoarding" issue. "They often are offended," he said.
Arkenburg said his department reached out to a family and assisted them in resolving the problem.
He said there are often signs of a potential problem.
One sign is items strewn throughout the yard and garage areas of a home, Arkenburg said. If there are outside problems there are often indoor issues as well.
Often items can be seen inside windows indicating there is an issue for gaining access to fight a fire or provide a way out of a building, he said.
Gruber said it is often an emergency medical call or a fire that a "hoarding" situation is brought to light. If electricity is turned off during a fire, the structure must pass an inspection for service to be re-started, he said.
He said it would be helpful to have a plan to help people in this type of situation.
Plymouth Township Fire Chief Claude Kobernik said it happens in rural communities as well, but not too often. He said "hoarding" can be a problem.
"You try to make recommendations," he said of ways to help people reduce their clutter.
An actual "hoarding" disorder diagnosis amps up the issue.
"Hoarding is the persistent difficulty discarding or parting with possessions, regardless of their actual value," according to the Anxiety and Depression Association of America website.
Mental health professionals often become involved in severe cases and professional business services are available to assist those who are looking for help in cleaning up their property.
———
©2019 the Star Beacon (Ashtabula, Ohio)
Visit the Star Beacon (Ashtabula, Ohio) at www.starbeacon.com
Distributed by Tribune Content Agency, LLC.