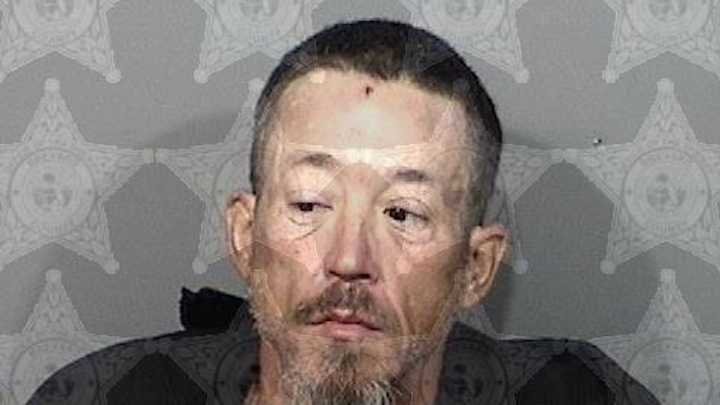 Brevard County, FL, Sheriff's Office
A man was arrested Wednesday after he allegedly intentionally starting two garbage fires and stole a Florida fire department district chief's truck over the weekend.
While he was being booked into Brevard County Jail, Michael Simpson also tried to set the tank top he was wearing on fire, Florida Today reports. Simpson, 43, of Merritt Island, was charged with arson, criminal mischief and breach of peace, and he's being held on $17,500 bond.
According to authorities, Simpson is accused of starting fires in a dumpster and a trash can Saturday in Cocoa. He then allegedly stole the Ford F-250 assigned to a Cocoa Fire Department district chief who was responding to a fire alarm.
Police caught up with Simpson on Tuesday when he was seen throwing a brick outside a bank in Rockledge, according to Florida Today. Before he was arrested, he also urinated outside the bank and began tearing up the grass.